The Best-Shirey-Little Chapter of the National English Society at Sullivan High School has been awarded the 2016-2017 Outstanding Chapter Award. This award is given to only one of over 800 chapters per year. The club currently has 63 members ranging from sophomore to senior, and for acceptance, each member must earn at least a 3.0 overall GPA as well as at least a 3.0 English GPA. The club will be awarded with a plaque and $250. Chapter Advisor is Cami Badman. Faculty Council includes Lesley Banks, Rebecca Lawson, and Annie McClellan. Included is the 2016-2017 Induction picture from December 2016.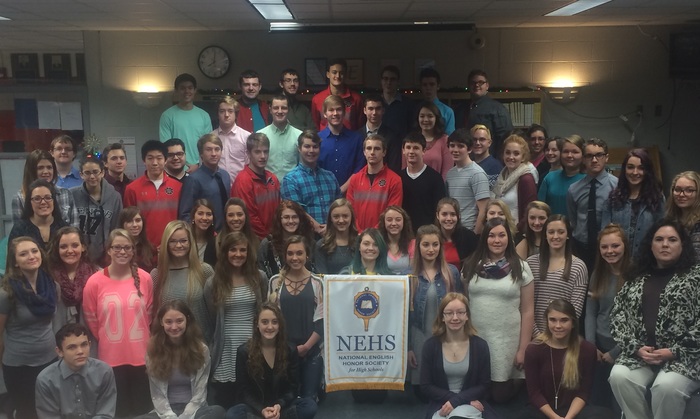 Miss Lawson and Mrs. Badman presented at the 9th Annual Eastern Illinois Writing Project Institute Day on Friday, 10/13.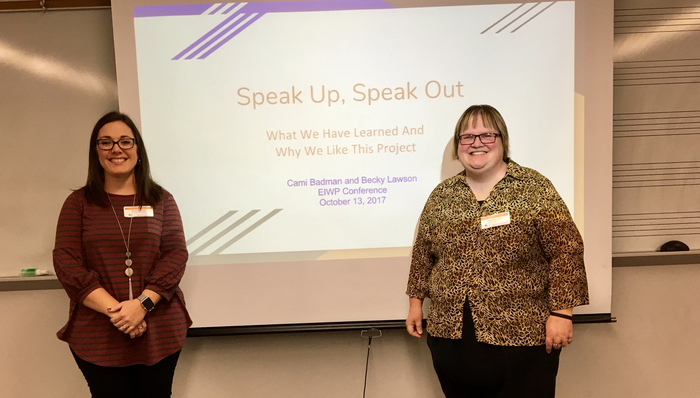 Varsity Football, 7PM, Victory Field in Sullivan, IL! See SOV take on St. Teresa! Cannot make it? Watch Live!
http://thecube.com/e/754086

This morning we honored students at our quarterly Breakfast of Champions. These students go above and beyond to make Sullivan High School great! Congratulations!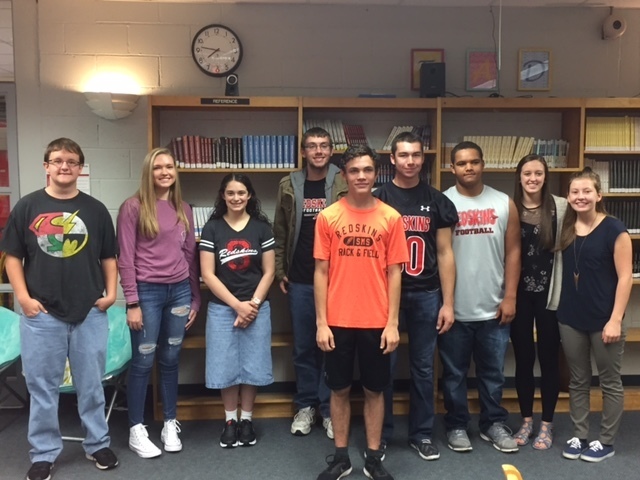 The library challenged the high school English classes to read. First to fifty won! Mrs. Badman's class finished first, and students who read at least one book got a pizza party in the library.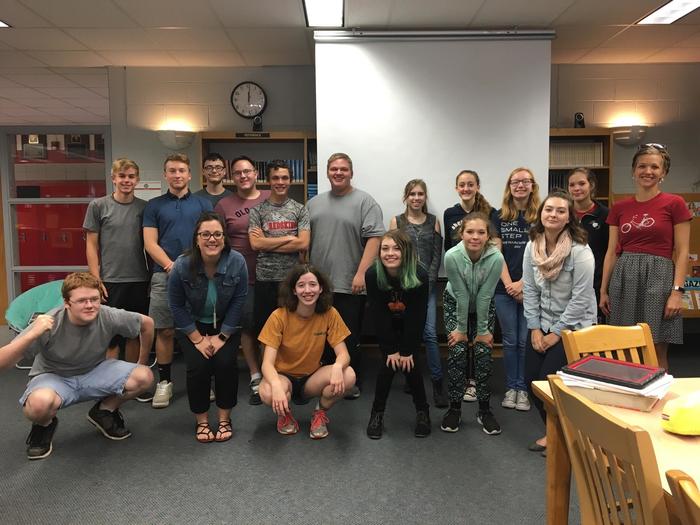 Homecoming 2017 Student Section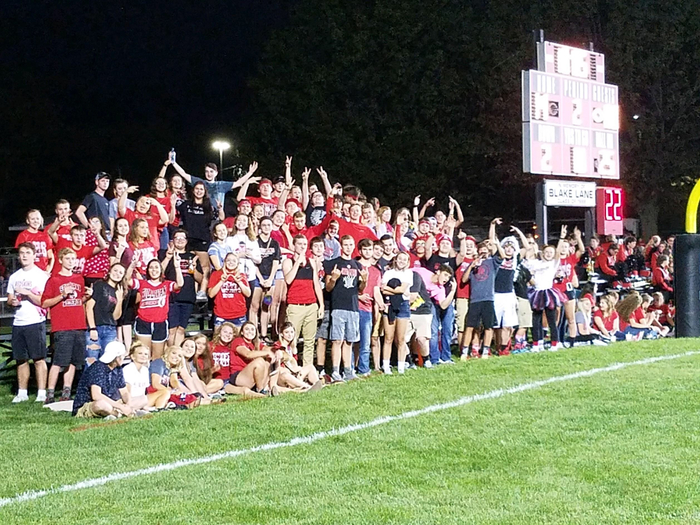 Homecoming Pep Rally 2017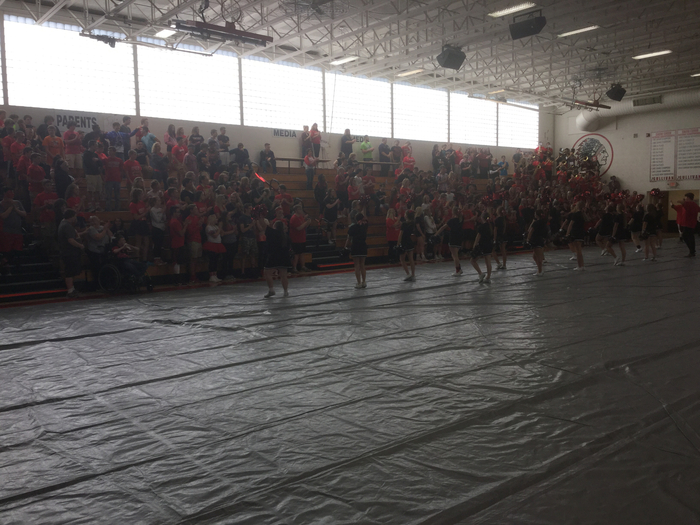 Homecoming Float Building 2017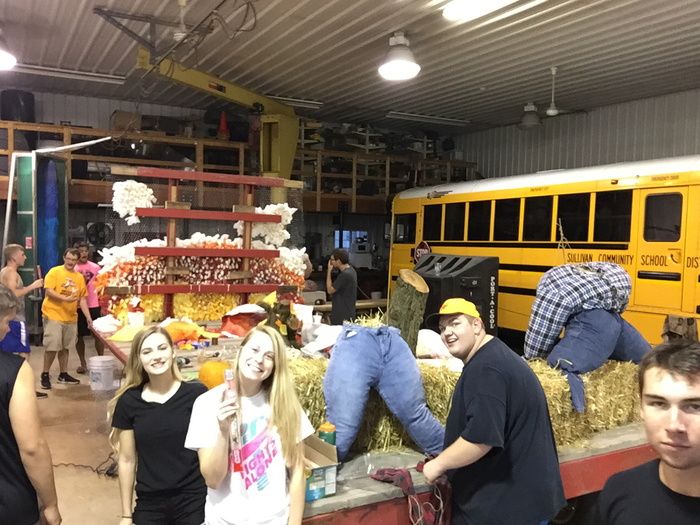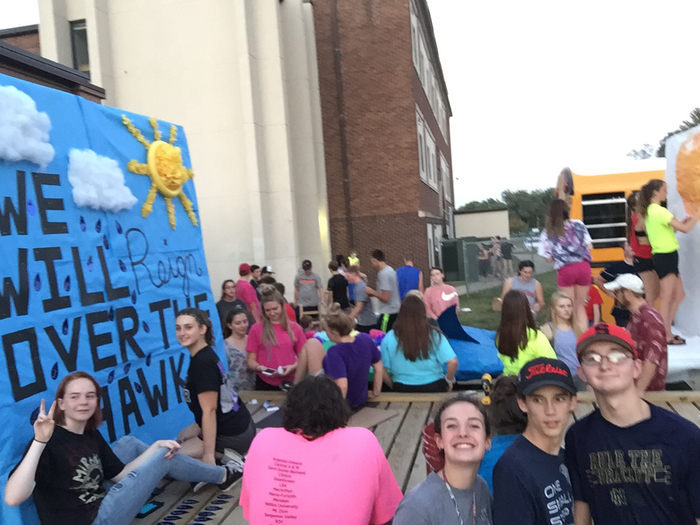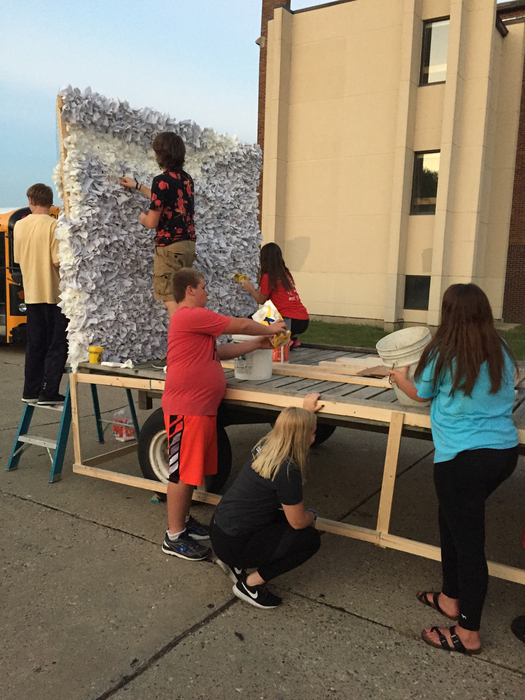 Mrs. Hardimon's Calc class participated in a Goose Chase today. Students used the app to complete missions pertaining to limits and asymptotes. One of them was to take a selfie with Mrs. McFarland!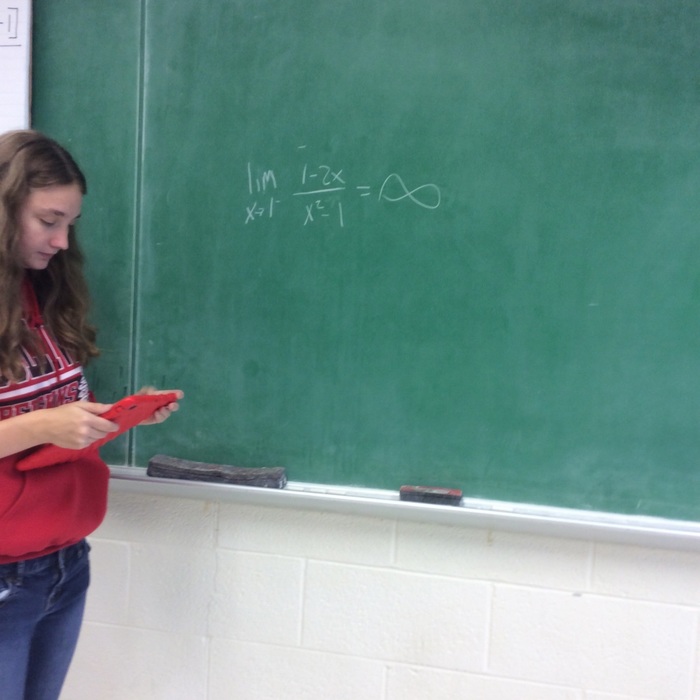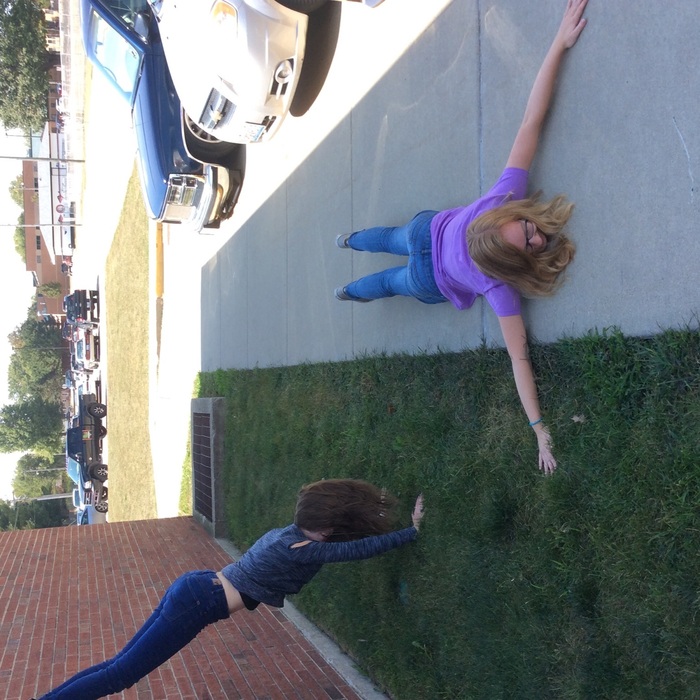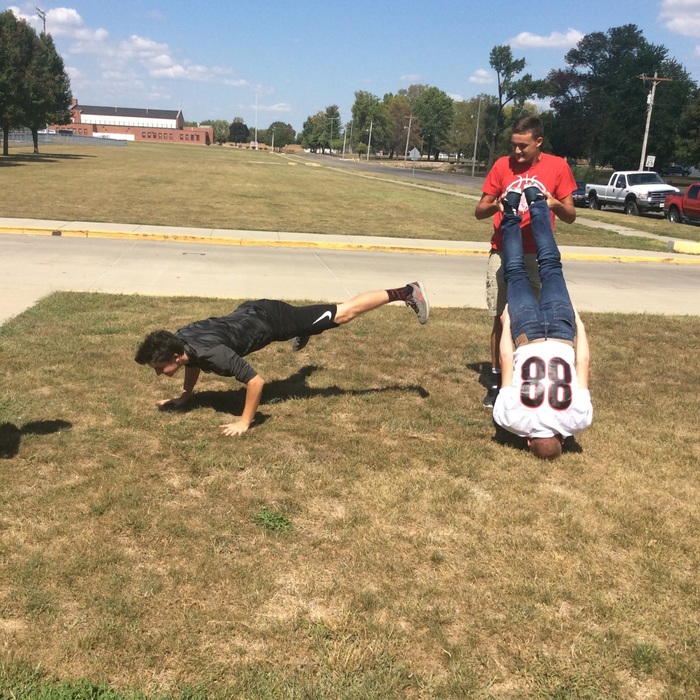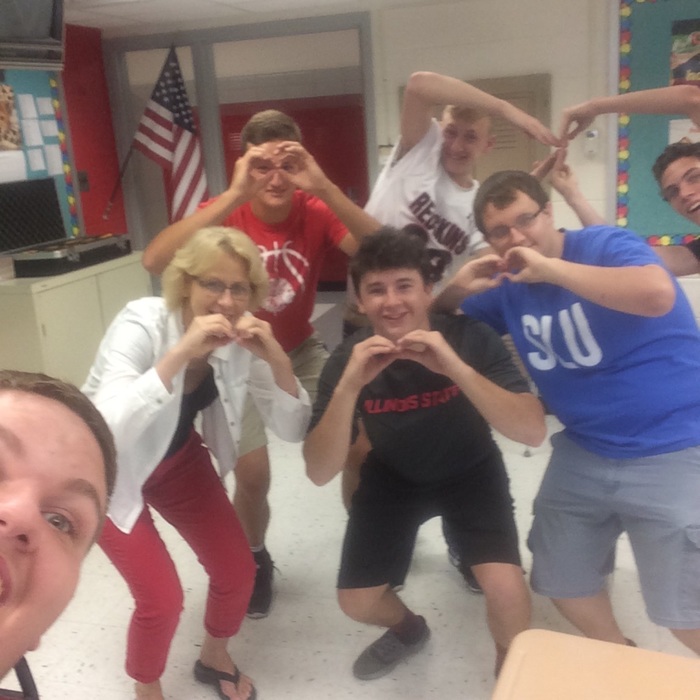 Congratulations to the Sullivan Marching Redskins on their 3rd place finish at the Morton High School Marching Invitational!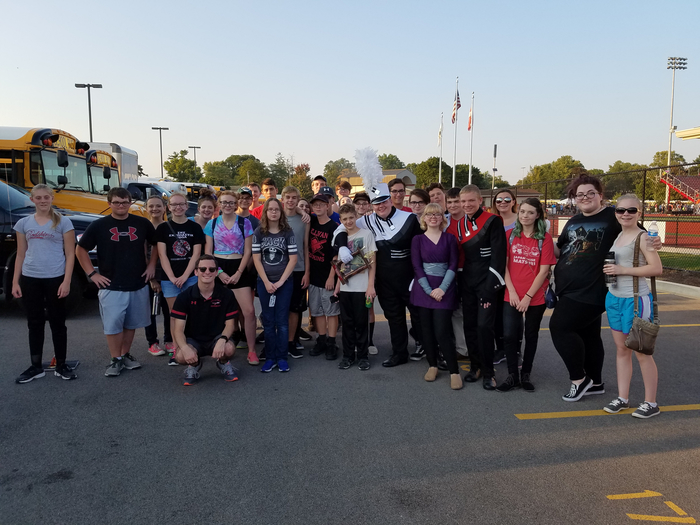 Great job by the students who planned, organized and presented the 9/11 Ceremony today! Special thanks to Ms. Becky Lawson for leading this great group of students!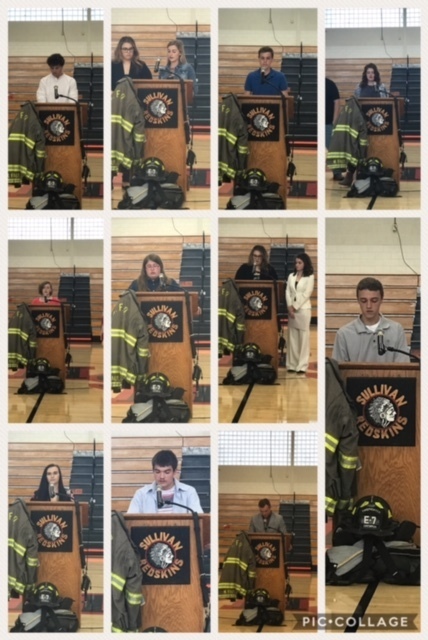 Thank you to Ofc. Kenny Edwards, U.S. Customs and Border Patrol (SHS'91), Chief Jim Waggoner (SPD), Mrs. Lee (SMS), and Kenny Graven (SFD) for speaking at our 9/11 ceremony today. Special thanks to all our first responders and military serving and protecting our country today!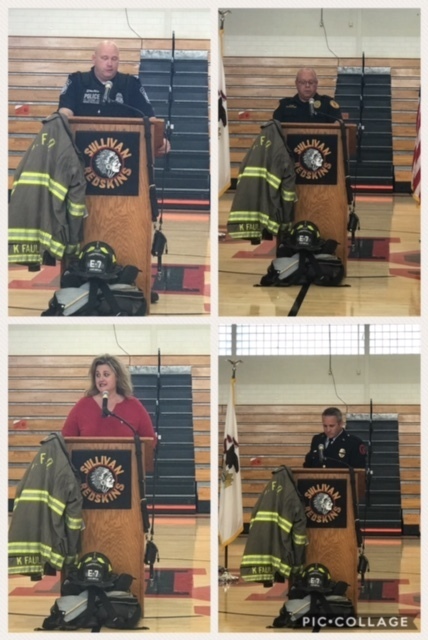 Today marked the 16th Anniversary of 9/11. SHS and SMS students participated in student lead assembly honoring the military, first responders, and those who tragically lost their lives on this day.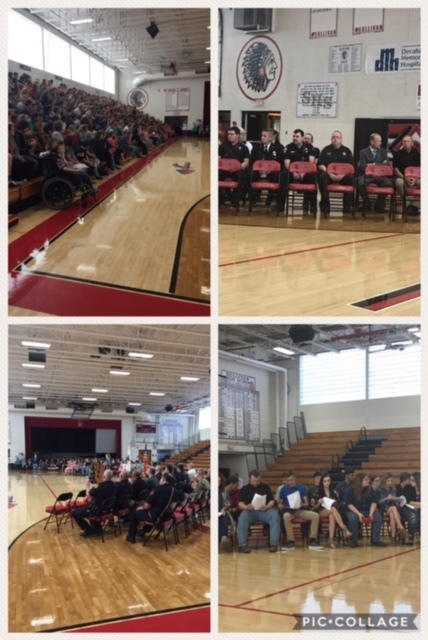 Mrs. Hardimon's Algebra Concept students played "Flip and Roll" today. They had to use strategy while practicing addding and subtracting both positive and negative integers.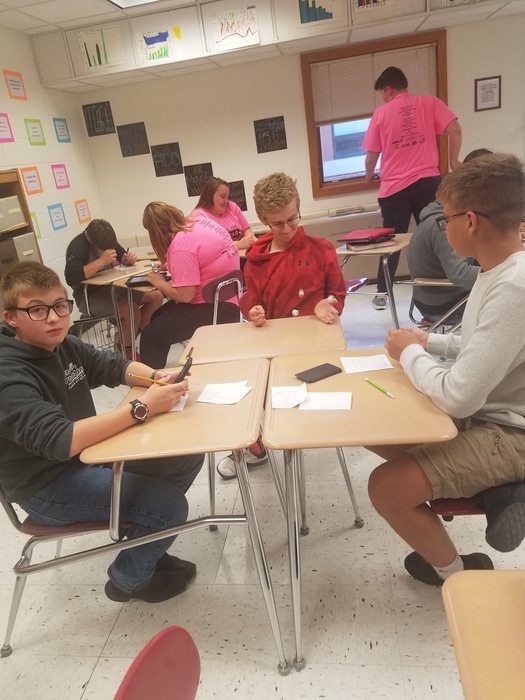 SOV student section tonight is pumped for the game!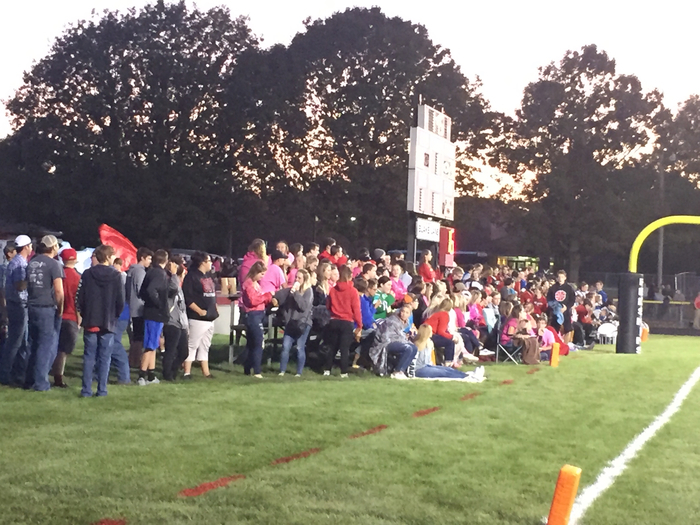 Friday at SHS - Mrs. Isaacs makes a guest appearance in Honors English III. Students wrote directions Mrs. Isaacs had to follow. Her picture turned out pretty close to what was intended.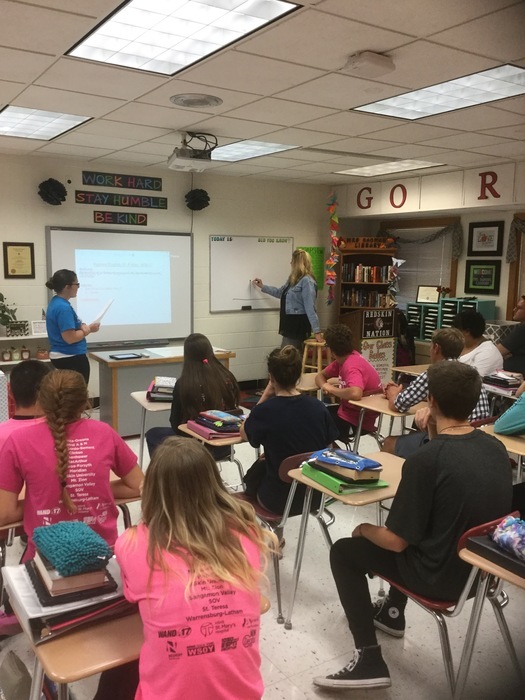 Friday at SHS - Students learning proper technique in Welding Class.