Lady Redskins defeat WSS 56-32; will play in Knight Classic Championship tomorrow at 5:30! #onetribe!

Lady Redskins defeat Chrisman 58-9; play WSS next at 8:00 PM in Knight Holiday Classic

Lady Redskins defeat Cumberland 64-29 in Knight Holiday Classic; play next on Friday at 5:00 against Chrisman

SHS JV and Varsity Boys Basketball hosts LSA beginning at 6:00 PM in the SHS gym. Unable to make it? Watch it live on our YouTube channel. youtube.com/sullivanschool300

Congratulations to Alexis Britton on signing her NLI to play softball at Kankakee Junior College today! #onetribe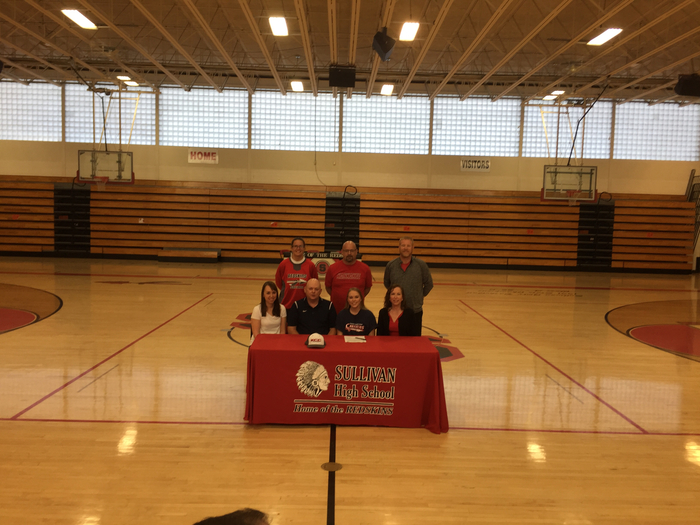 Mrs. Kirby's AP US History class was able to visit the Abraham Lincoln Presidential Museum and Library. The class was able to meet with a Lincoln/Civil War historian and do research on their end of the semester research project dealing with Lincoln.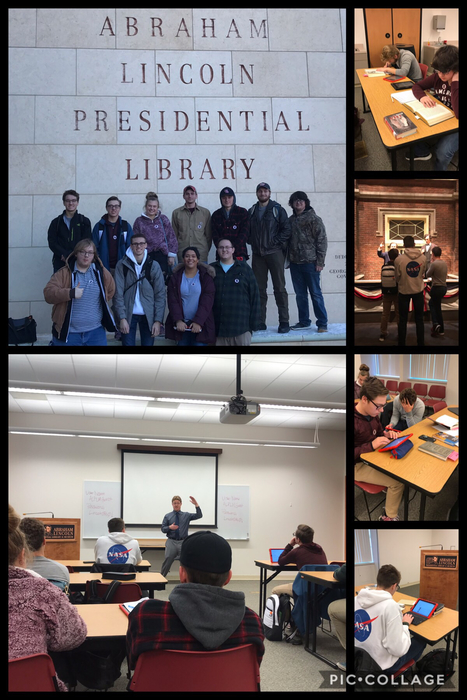 NEHS went on their third annual Barnes and Noble trip today where they purchased 107 library books and 23 personal books. They focused on expanding choices for the newly-added 5th grade, increasing non-fiction books, and finding books that interested them personally. Not only did students work hard researching book choices ahead of time, they worked diligently upon return to get the books ready for check out as soon as possible. Each student has a book that is dedicated to them with a sticker so future readers know they picked the book for this trip.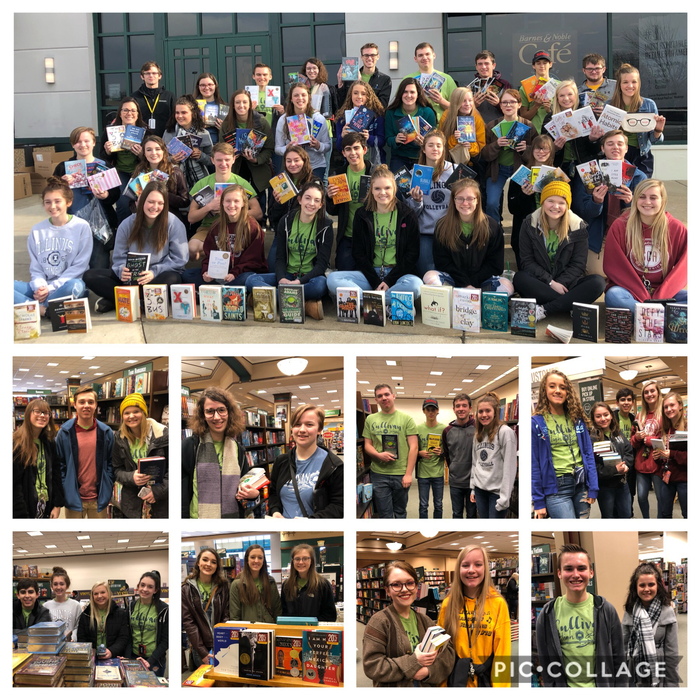 NEHS just received a $200 grant from the National English Honor Society for their upcoming annual Barnes & Noble trip. This will help with travel expenses and book purchases for the Media Center. The trip is currently planned for Thursday, 11/29. Pictured is Vice President Tim Lawyer.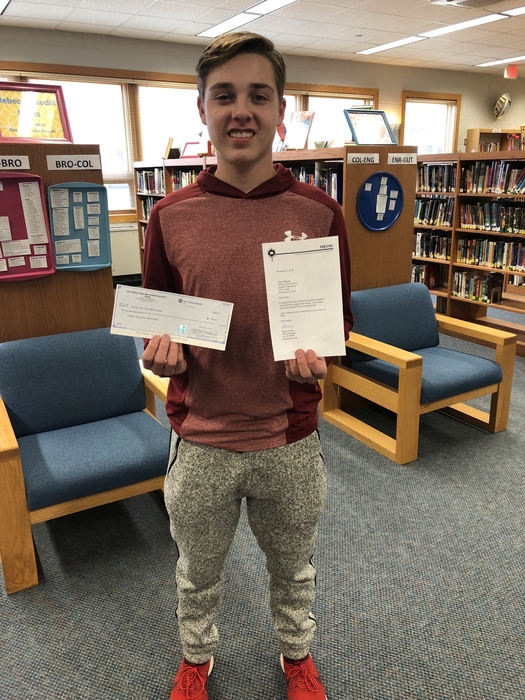 Sullivan Area Arts Council hosted an art show for Octoberfest at Catherine's Off the Square. Emily Simpson, a Sophomore, received a merit award and a check for $100 for her painting titled "Chlorine ". Great job, Emily!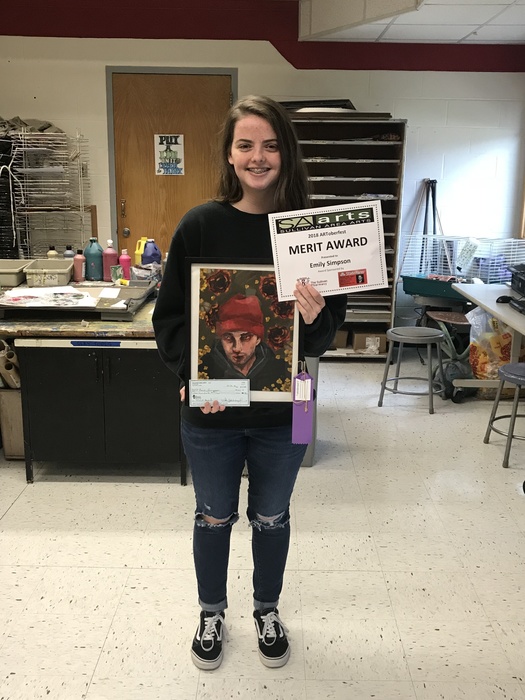 Sullivan High School recently held a building-wide "Day of Service". Students were divided into groups and went out into the community to help with beautification projects. Areas served were: Wyman and Tabor Parks, the Civic Center, Eastview Terrace, Mason Point, and various points around the City of Sullivan.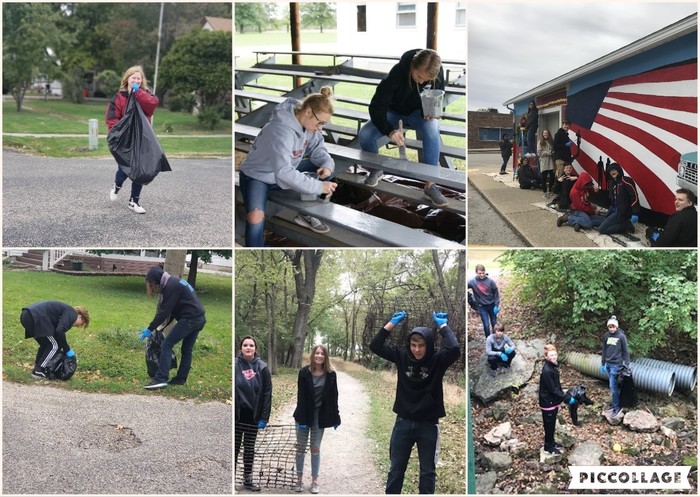 These students were recently recognized at Sullivan High School's quarterly Breakfast of Champions. Teachers recommend students who have gone above and beyond their expectations in the class. Great job and thank you for making Sullivan High School great! Parker Addison Ian Plank Natalie Drury Abigail Hussong Karsyn West Hayden Faulkner Carley Towle Reagan Crouse Justin Helmuth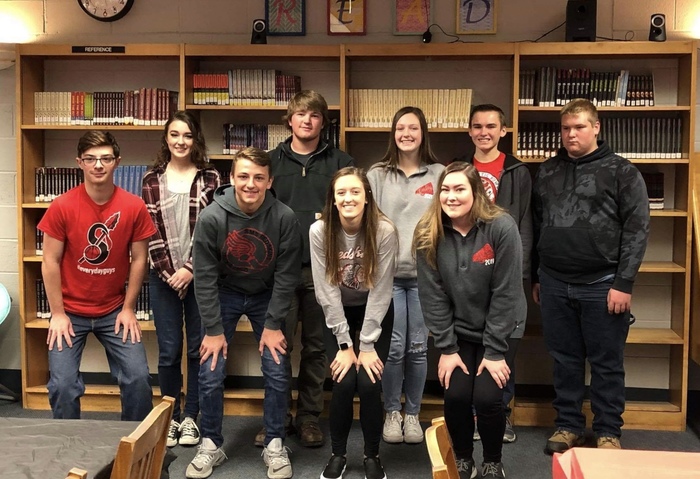 SHS Halloween Dance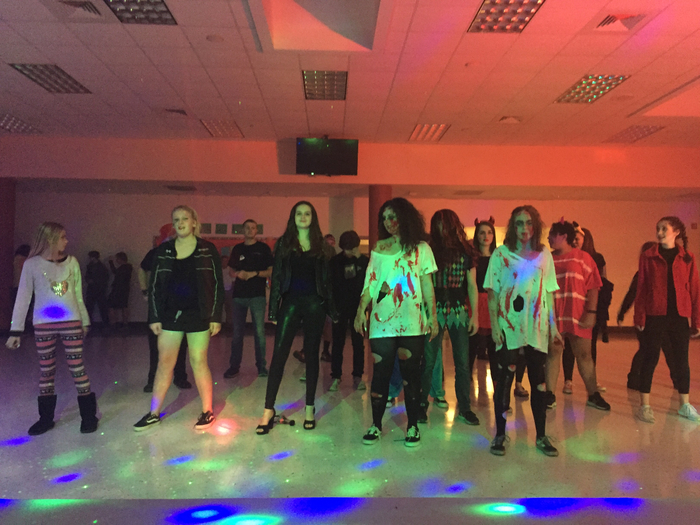 Congratulations to both Christian Hopper (euphonium) and Jonathan Mathias (trumpet) for being accepted into the ILMEA District 5 Concert Band, an auditioned group comprised of high level musicians across the Central and Southern Illinois area. Both students have prepared rigorous musical excerpts since May, and have spent many hours preparing the music. The students will perform during the ILMEA District 5 Senior Music Festival on Saturday, November 17th at Eastern Illinois University. Jonathan Mathias (trumpet) was also accepted into the ILMEA District 5 Jazz Ensemble I, the top jazz group in District 5. Jon is the first Sullivan student in the past 18 years to be accepted into an ILMEA Jazz group. Jonathan will perform during the ILMEA District 5 Jazz & Elementary Chorus Festival on Monday, November 5th.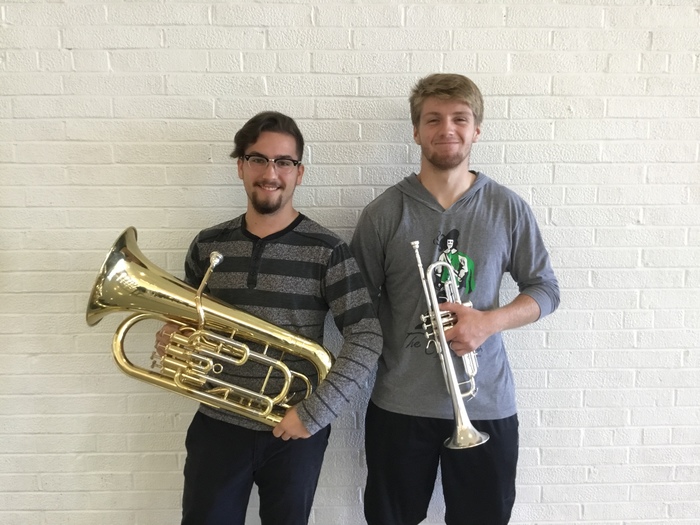 I recently had the opportunity to speak at Eastern Illinois University to students in the Secondary Education Program. These students are preparing to begin 8 weeks of practicum work in area schools, prior to beginning their student teaching. Several of these students will be in Sullivan High School completing their practicum work. We are very fortunate and thankful to have a great relationship with Eastern Illinois University to help build a pipeline of great teachers, some of which may come to work in our district. It is also a great opportunity to share the great aspects of Sullivan Schools with these students. An added bonus on this visit was having Sullivan High School alumni in the class - Kirk Whitaker ('13) and Keaton Shumard ('14).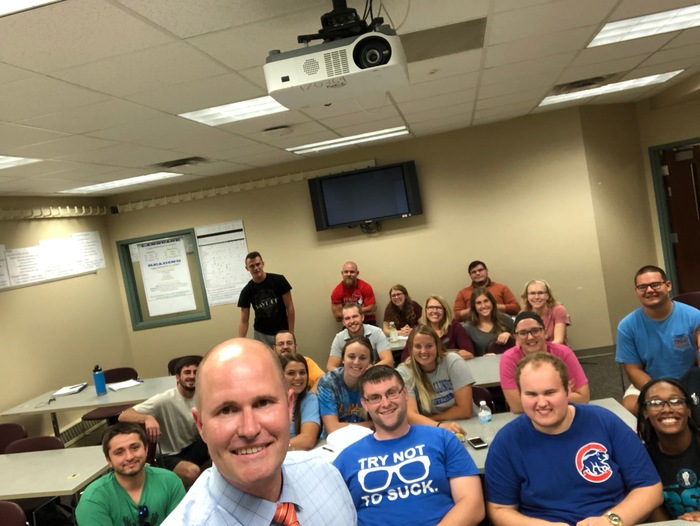 On Saturday, members of the Sullivan High School Class of 1968 toured Sullivan Schools. It's always enjoyable to do lead these tours and learn more about the history of Sullivan High School!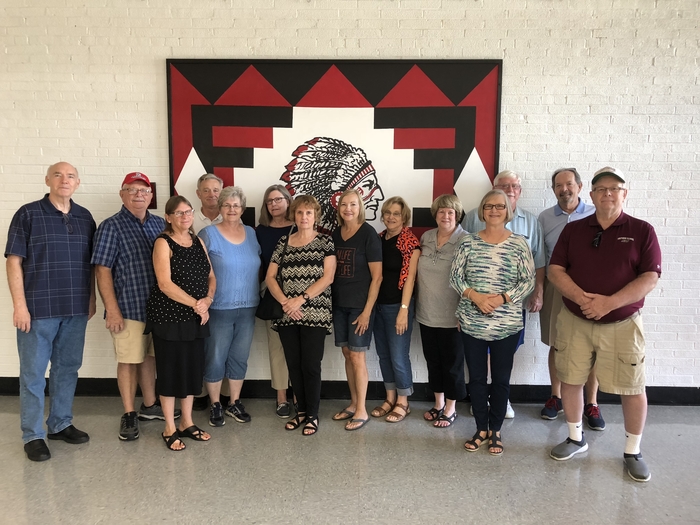 Pep Assembly - Homecoming 2018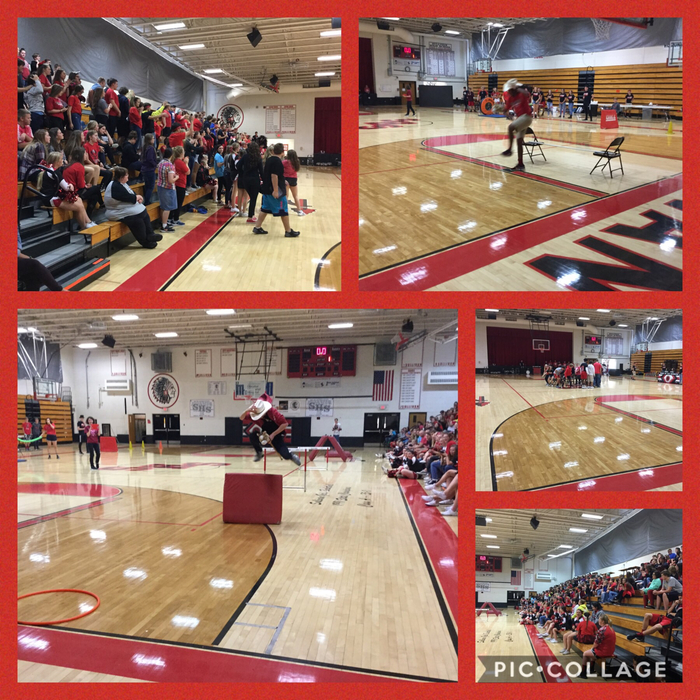 Homecoming 2018 - Float Building #onetribe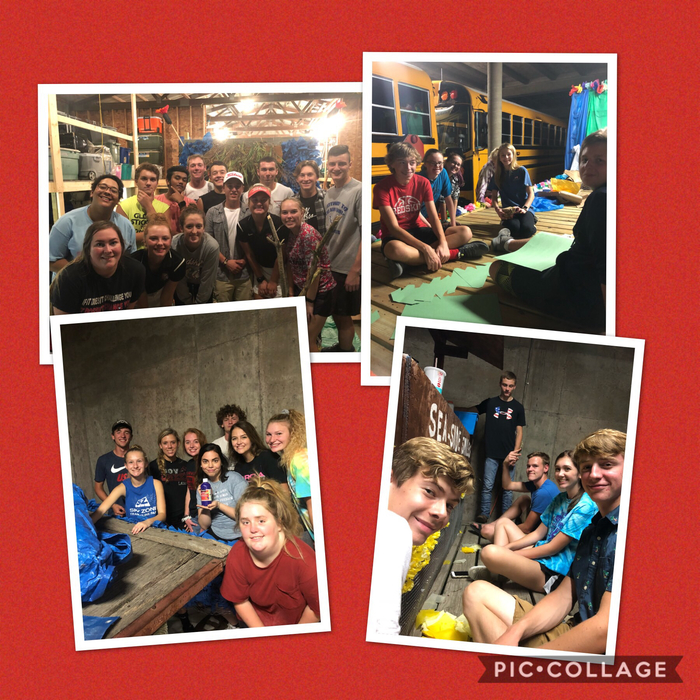 SHS is getting pumped for Homecoming! Who else is?