SCHEDULE UPDATE: The SHS Baseball game scheduled for today 5/5 against Tuscola has been postponed to Friday 5/13 at 4:30 PM at Lane Field. Senior Day will now be held on Monday May 9th at 4:20 PM prior to the game against Meridian.

SCHEDULE UPDATE: The CIC Girls Track Meet scheduled for today 5/5 at Tuscola has been postponed to Friday 5/6 at 4:30 PM due to the weather.

Check out these planters our ag students made for Senior Awards Night, as well as a couple of custom planters our staff requested! Our FFA is so excited to share custom orders, as well as the rest of the greenhouse, with everyone at the plant sale THIS SATURDAY, May 7th at the greenhouse! Stop by anytime from 8:00-2:00! It's the perfect time to pick up a Mother's Day gift 💝 Preorders can be placed at the following link:
https://my.cheddarup.com/c/2022-sullivan-ffa-plant-sale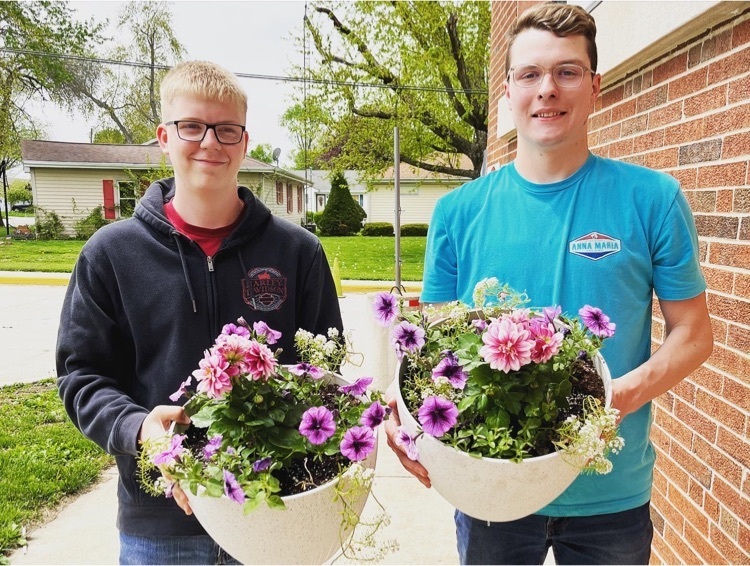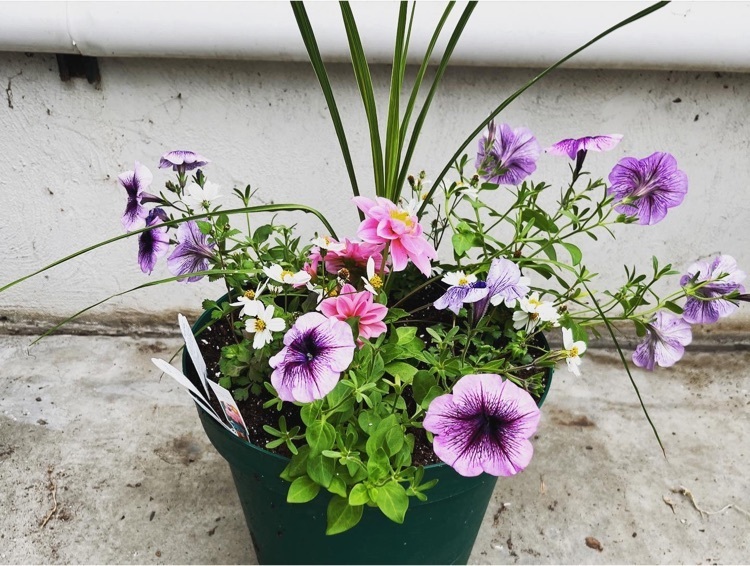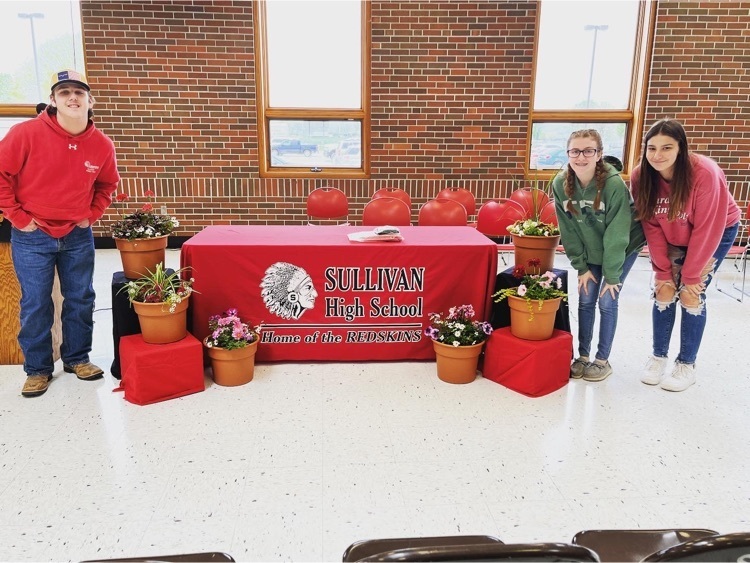 A reminder for those attending the Redskin Track Invitational this evening, admission is $4.00 for adults and $3.00 for students and senior citizens. The event starts at 4:00 with field events.

Our FFA's 2nd annual 'Ag Day' was a so much fun for all! 🐄🚜🌱 We grew to four stations this year - barnyard, tractors, planting in the community garden & an activity with Ag in the Classroom! We're so thankful to everyone who helped make this day possible!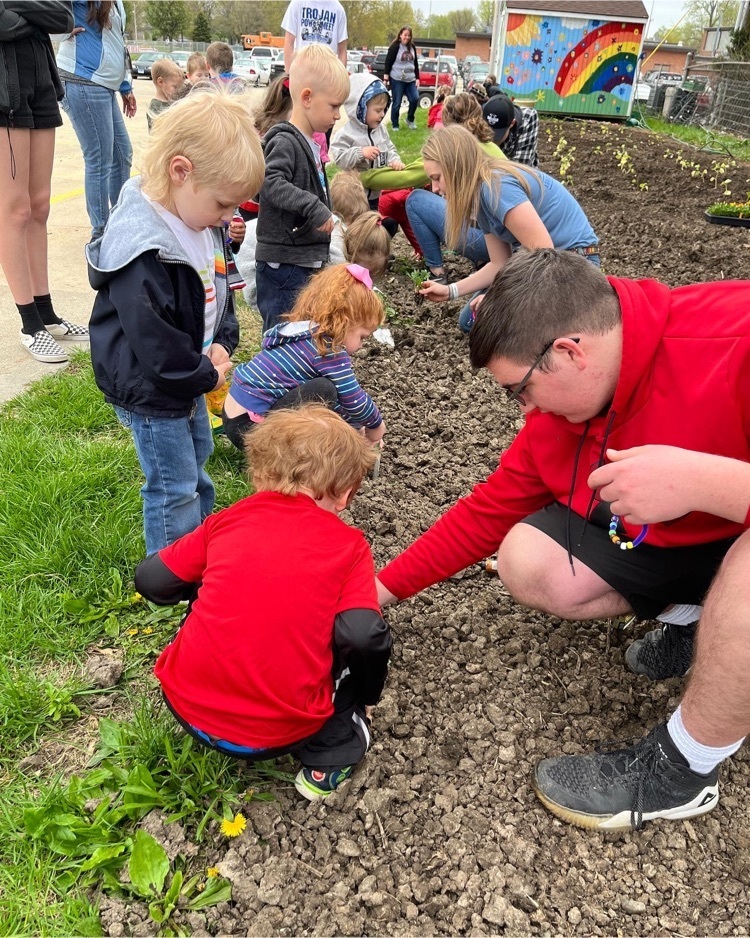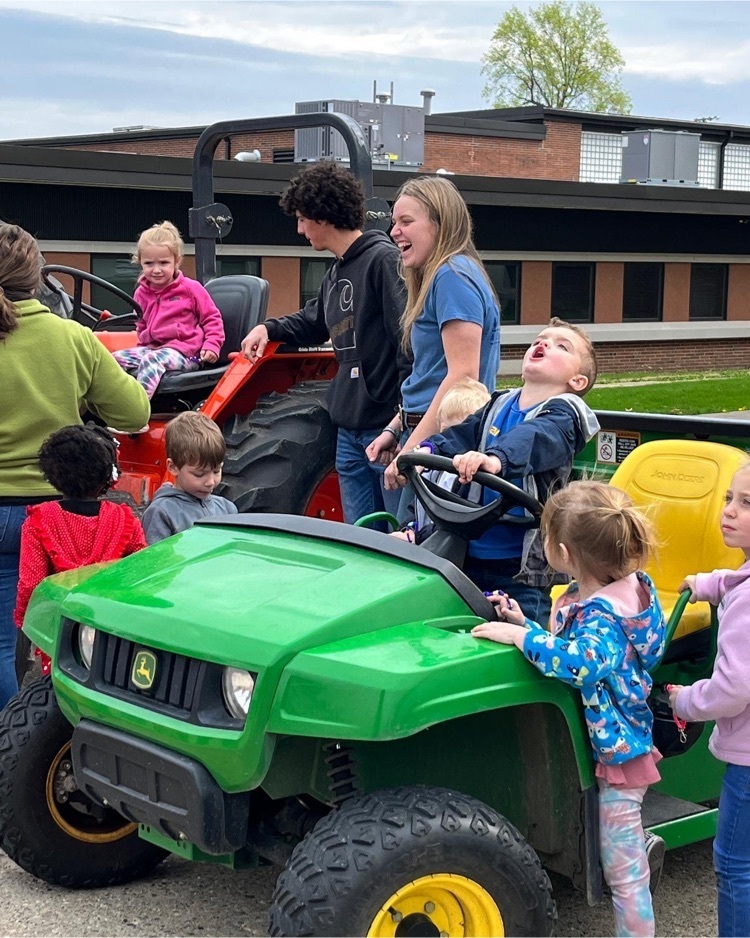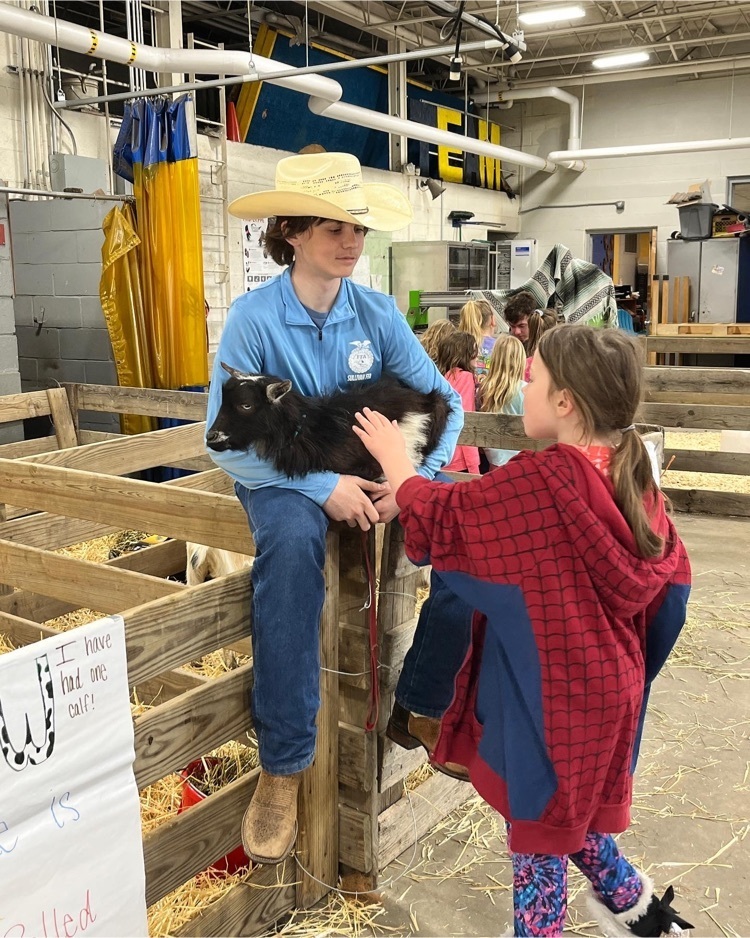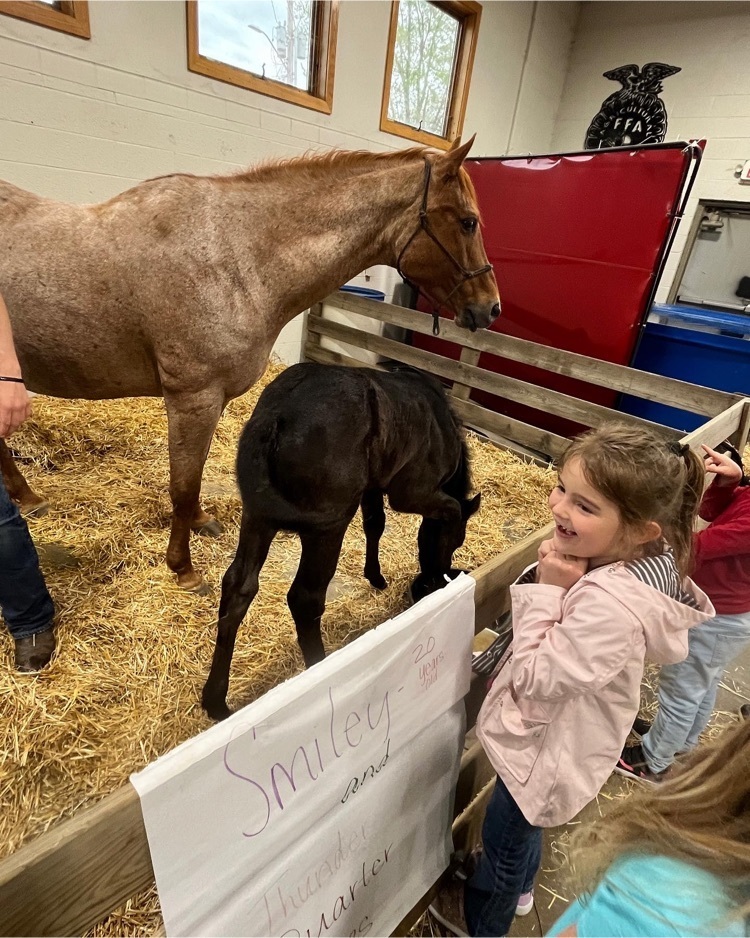 SCHEDULE UPDATE FOR TODAY: SHS Softball will play at Okaw Valley in Bethany at 9:00 AM; SHS Baseball will now play a Varsity only game at Okaw Valley in Bethany starting at 11:00 AM.

Chase Eller, Junior at Sullivan High School, received a big piece of mail at school today from the Congressional Medal of Honor Society of the United States of America. The document states that they "selected Chase Eller as a 2022 Finalist for the Citizen Honors Award for his conspicuous act of selfless courage in going above and beyond the call of duty in aid to others. Chase is selected for his singular act of heroism on January 22, 2021, for saving a choking baby while dining at a local restaurant. Chase's quick-thinking and knowledge of CPR for young children saved the life of the baby. Chase Eller's selfless action reflects great credit upon himself, his family, and the state of Illinois." Congratulations, Chase!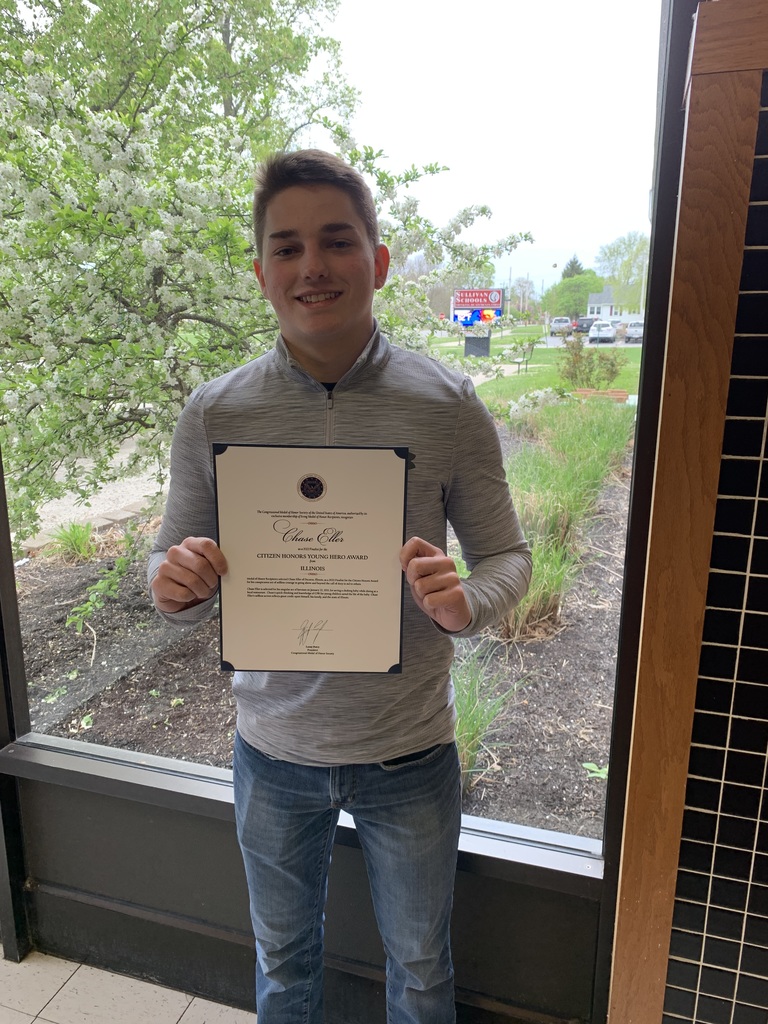 Due to the weather, the SHS Boys Track Meet scheduled for today 4/28 at Argenta-Oreana High School has been postponed.

Due to wet field conditions, the SHS Varsity Baseball game scheduled for today 4/25 at Meridian High School has been moved to Sullivan starting at 4:30 PM. SHS Softball will still play in Macon against Meridian at 4:30 PM.

Due to a lack of umpires, the SHS Varsity and JV Baseball games at Cerro Gordo-Bement scheduled for Saturday 4/23 have been cancelled

We had a wonderful evening at the Section 16 Banquet! The following students were recognized for their achievements… John Voyles - District Proficiency Winner in Fiber & Oil Crop Production Dmitiri Tull - State Degree Recipient Nicole Lofland - JV Prepared Public Speaking Winner Mae Dawkins - Discovery Star in Ag Placement (2nd in state!) Anyssa Coffer - Discovery Star Farmer, & 1st Place MS Individual in Vet Science CDE Mason Jungiewicz - Discovery Star in Ag Business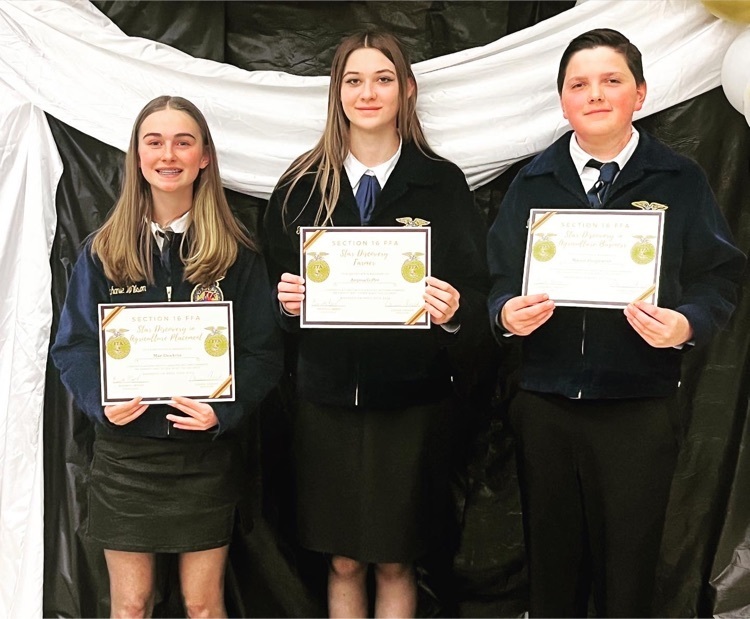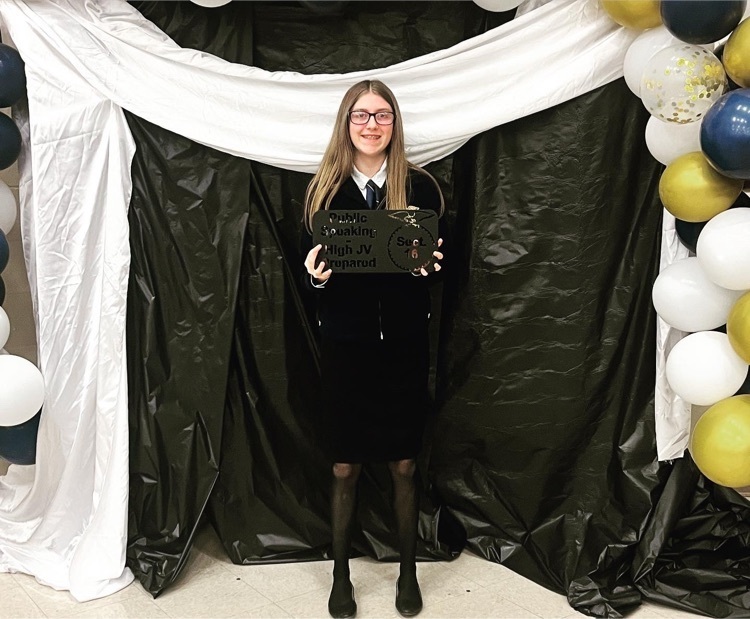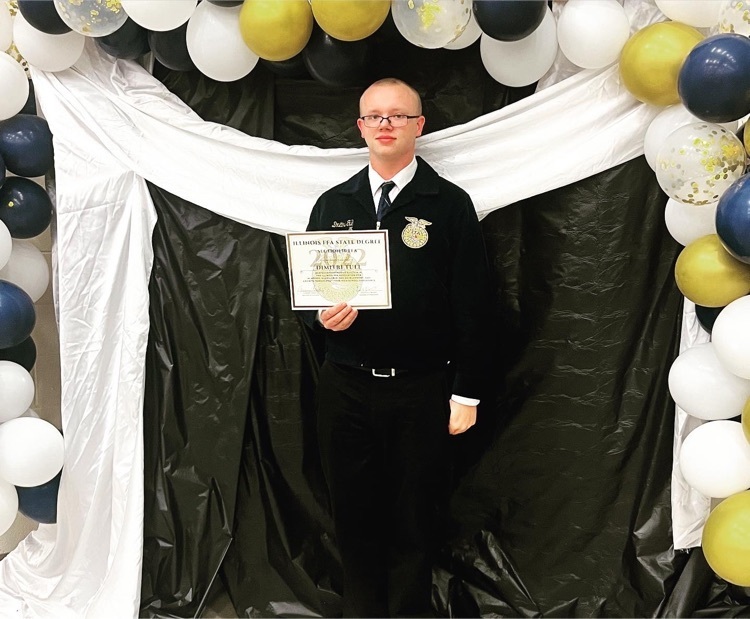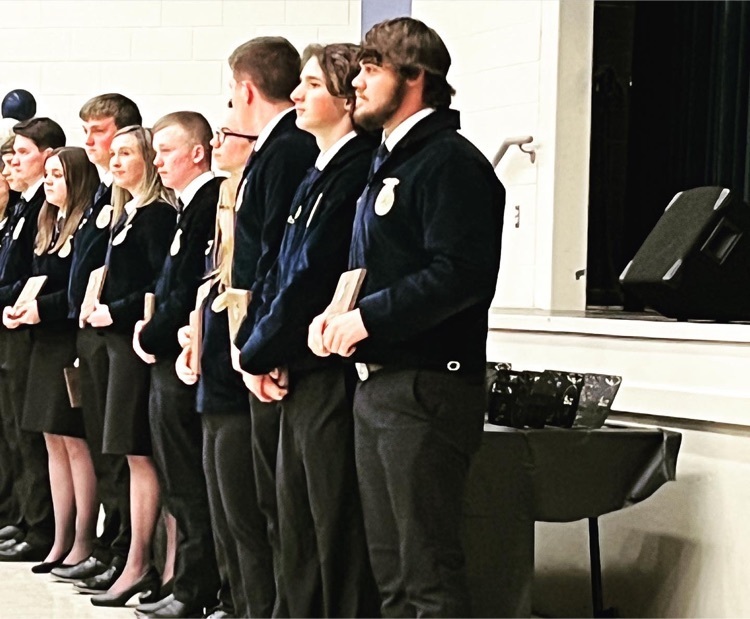 Due to wet field conditions in Cumberland, the SHS Softball game scheduled for today 4/21 will now be played in Sullivan at the North Diamond in Wyman Park at 4:30 PM.
If interested make checks payable to SHS Volleyball.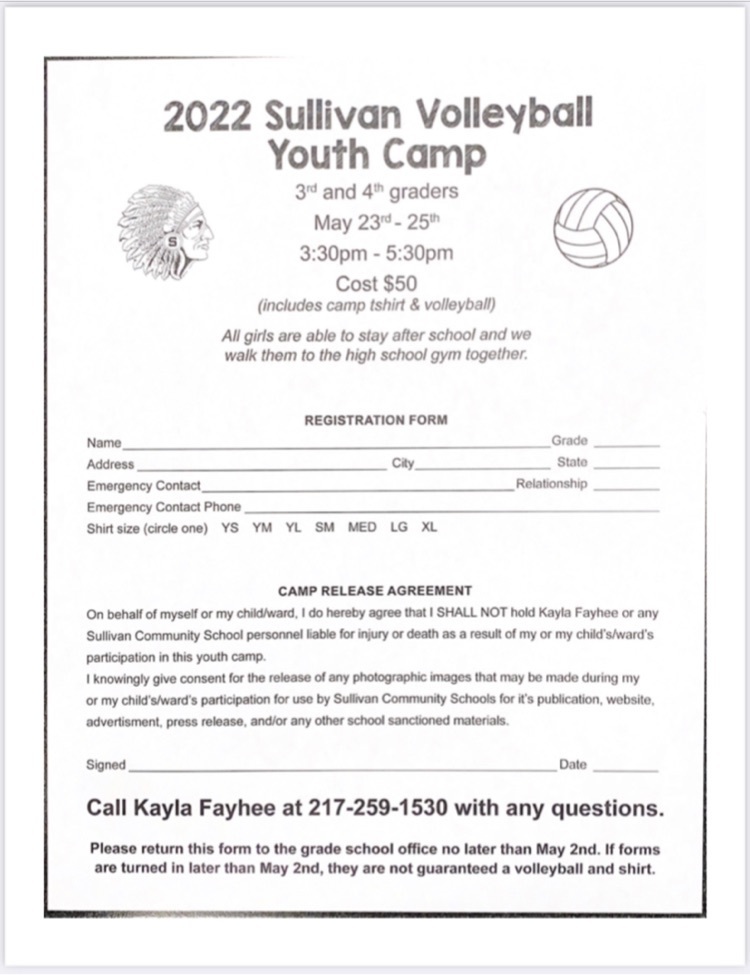 SCHEDULE UPDATE: Due to projected weather on Wednesday 4/20, the SHS Baseball and Softball games at Shelbyville have been moved up to today. Both games will start at 4:30 PM. Baseball will be played at Shelbyville High School and Softball at Forest Park in Shelbyville.

Senior Night for Boys and Girls Track will be on Tuesday April 19th during the Tri-County Track Meet. Parents and guardians for senior athletes need to meet Mr. Aikman at the north end of the grandstand by no later than 6:30 PM. Introductions will begin prior to the start of the 200 meter dash.
Good afternoon…Due to severe weather, SES students who are walking to Main Street or Graham Street will be held in the SES gym for pick-up. If picking up your walker, you should pull up in front of the EAST school entrance and a staff member will radio into the gym for your student(s) to come out to the vehicle. Please DO NOT enter the SES parking lot until after 2:55 when the buses have dismissed. If you wish for your child to still walk home, please call the SES office at 217-728-2321. Homework Hangout is canceled for Wednesday, and will resume on Tuesday, April 19th. At this time, we will still have Kindergarten Orientation in the SES gym at 6:00 p.m. this evening.

The Reasonable Service Mobile Food Pantry will be back in Sullivan at The Real Estate Shoppe on Jackson this Good Friday from 3-5 pm. There are no eligibility requirements to receive food; we hope to reduce food insecurity in the community as children take an extended weekend for Easter. Please see the attached flier.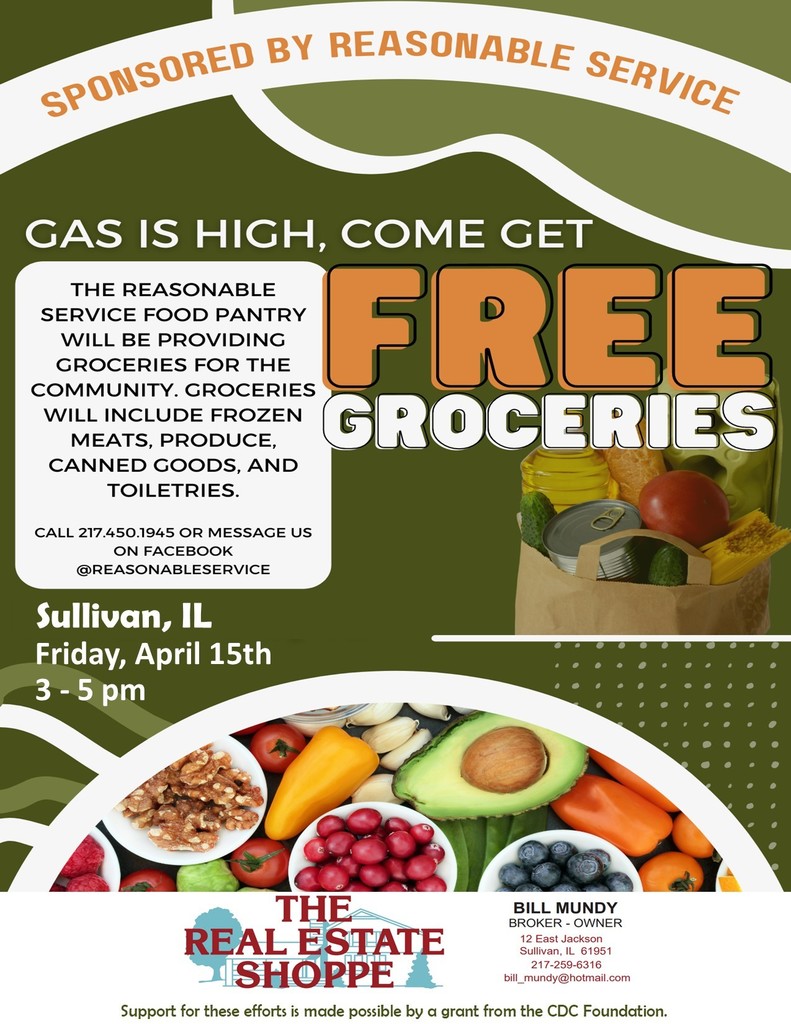 SCHEDULE UPDATE: The SHS Softball game originally scheduled for today 4/13 at Villa Grove has been postponed to Thursday 4/14 at 4:30 PM due to projected weather conditions.

Due to projected weather conditions, the SHS Varsity Baseball game scheduled for today 4/13 against Arcola has been cancelled.

Sullivan High School is in need of volunteers to assist with our home track meet this upcoming Tuesday 4/12 at 4:30 PM. Please contact SHS Boys Track Coach John Bertetto at
bertettoj@sullivan.k12.il.us
if you can help us out. Thank you in advance for your support!