On Thursday, May 23rd, Sullivan Middle School held its 3rd Quarter Breakfast of Champions. Congratulations to the following students for being nominated by their teachers: Kiley Grooms Avery Casteel Nolan Garrett Bryson Hill Emma McCain Kylie Wickline Atleigh Stollard Maddy Atteberry Carmyn Thurston Jacob Poynor Lena Emel Tristan Tripp (not pictured)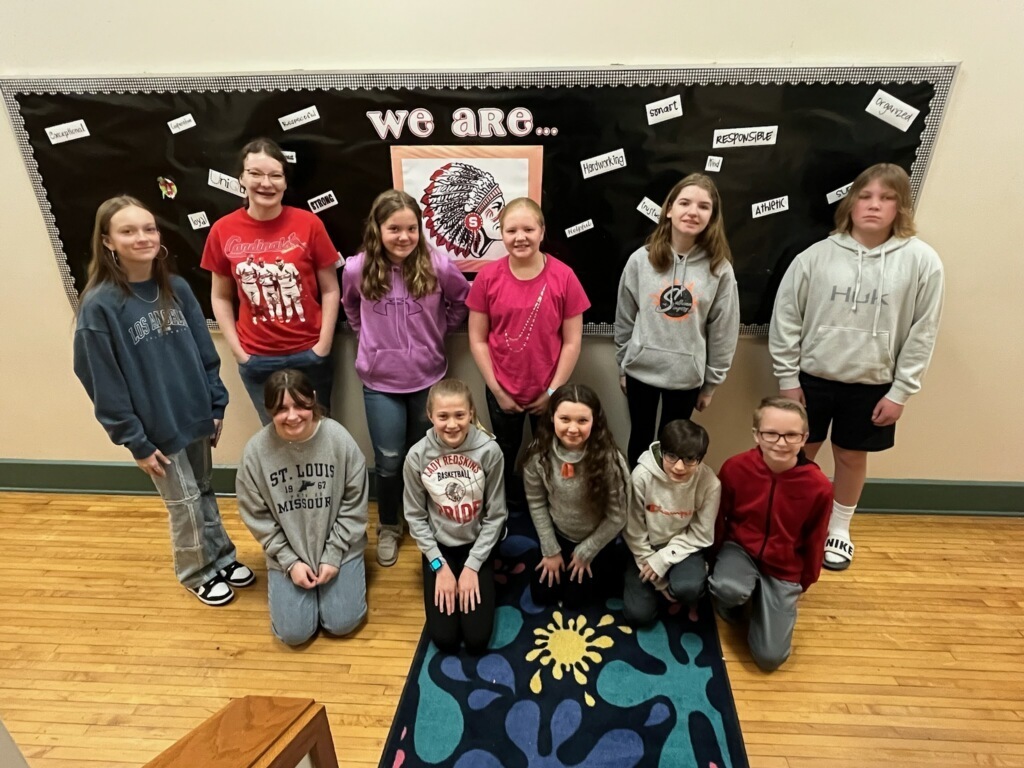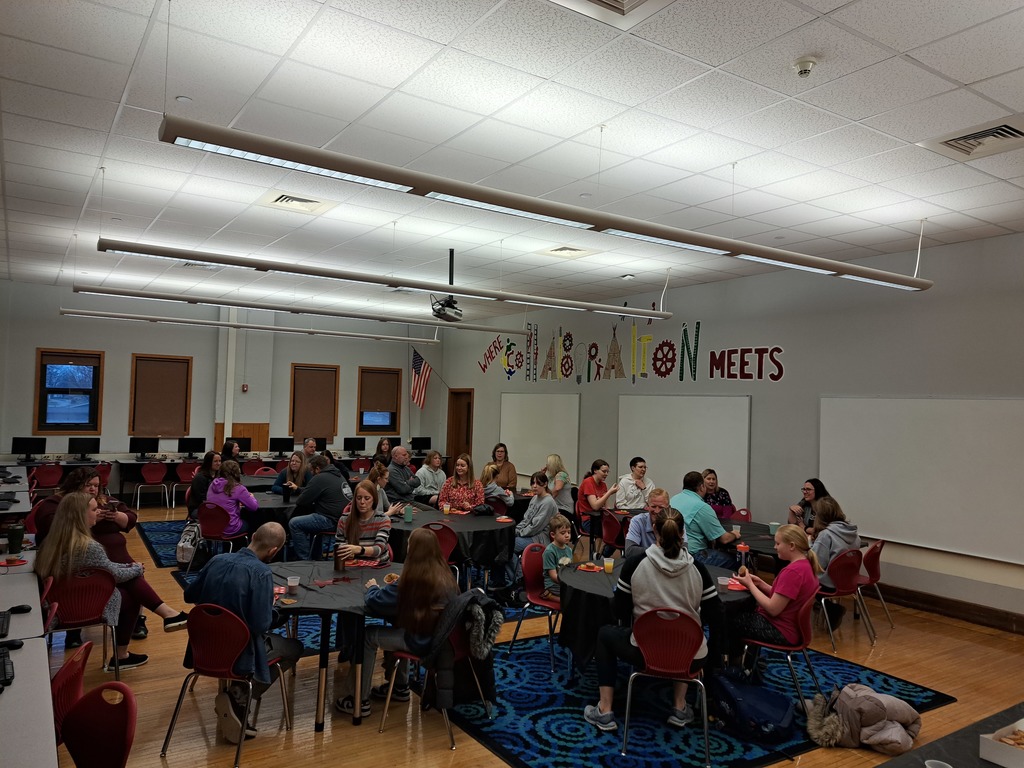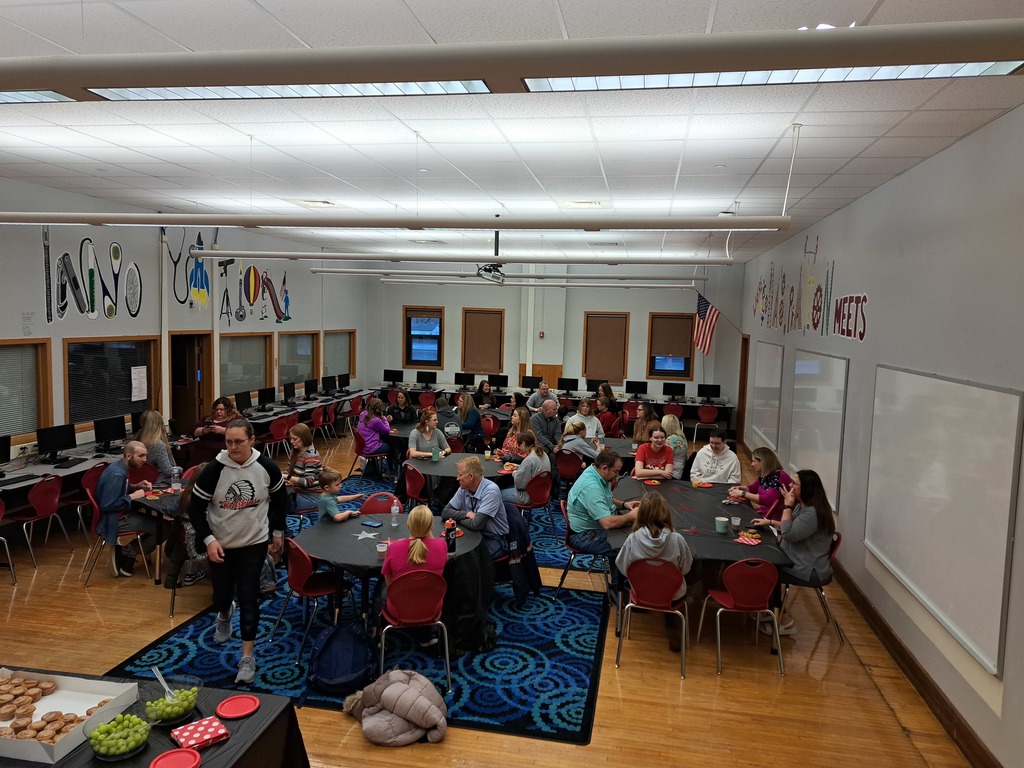 Sullivan Middle School students who read at least 500 pages for the 3rd quarter Reading Redskin Challenge celebrated at Building 1225. Those with over 1,000 pages logged earned a sweet ice cream treat!! Great job students!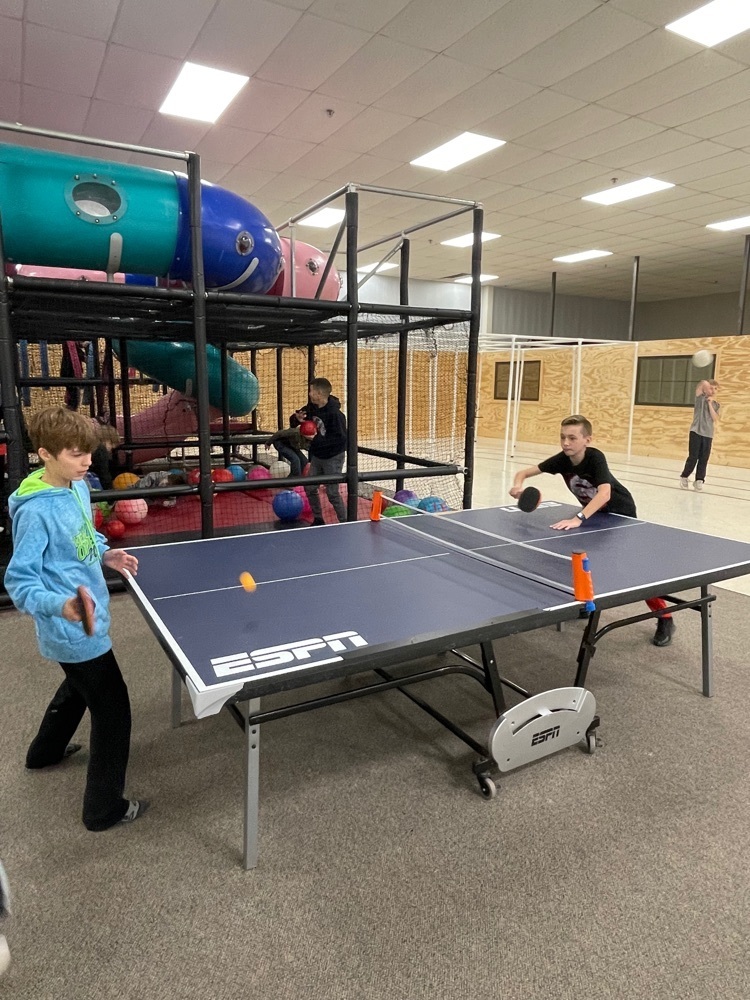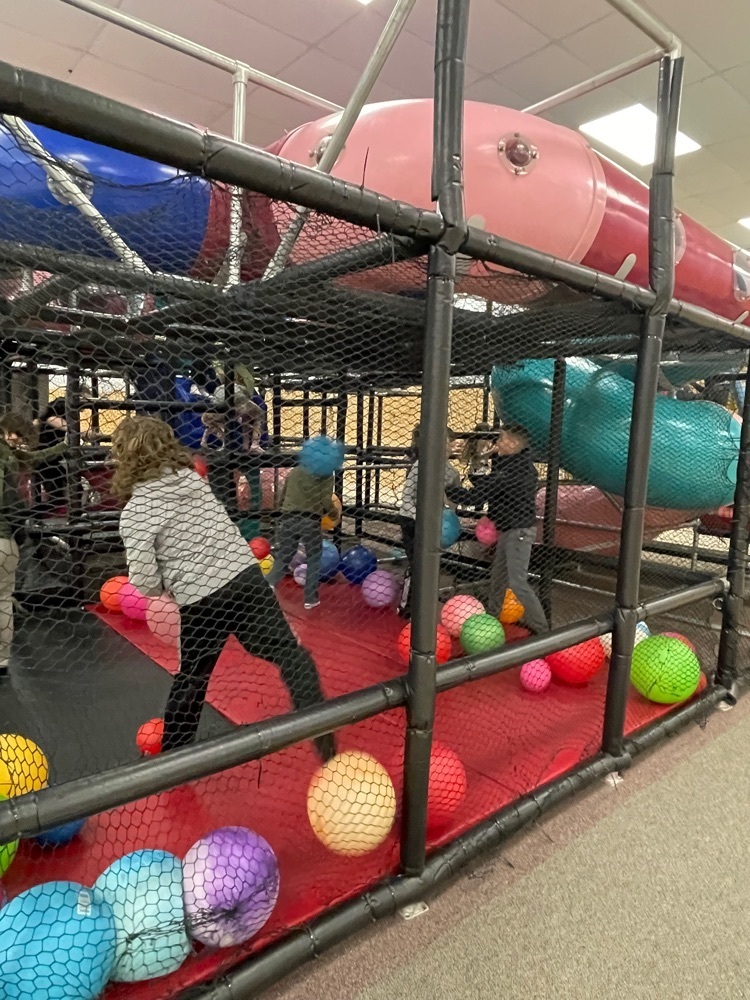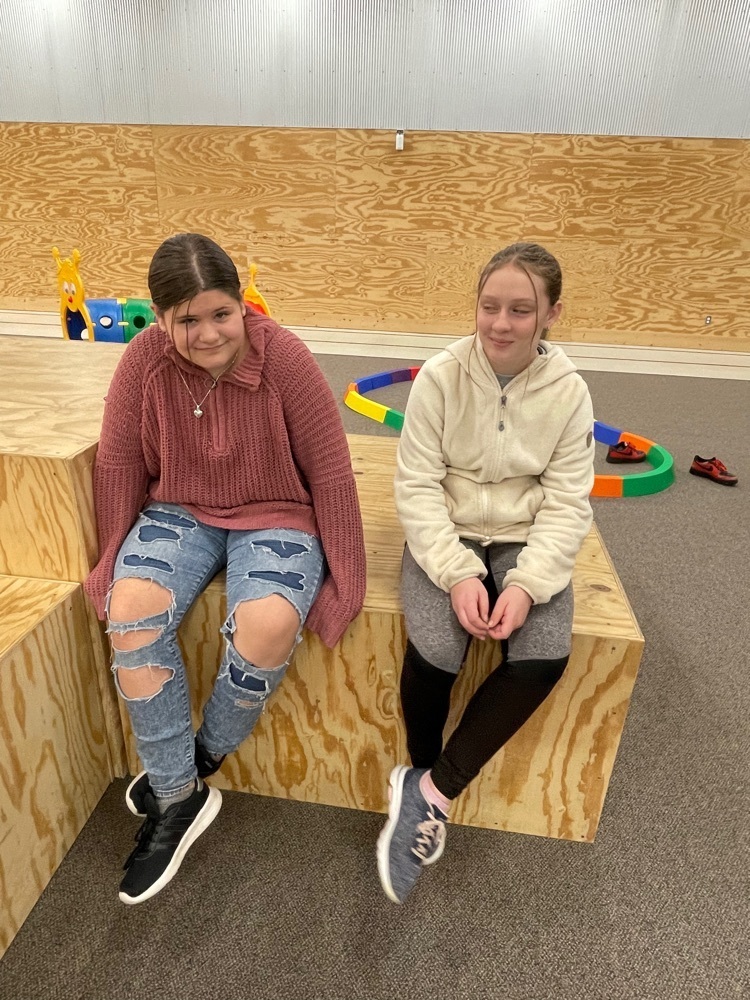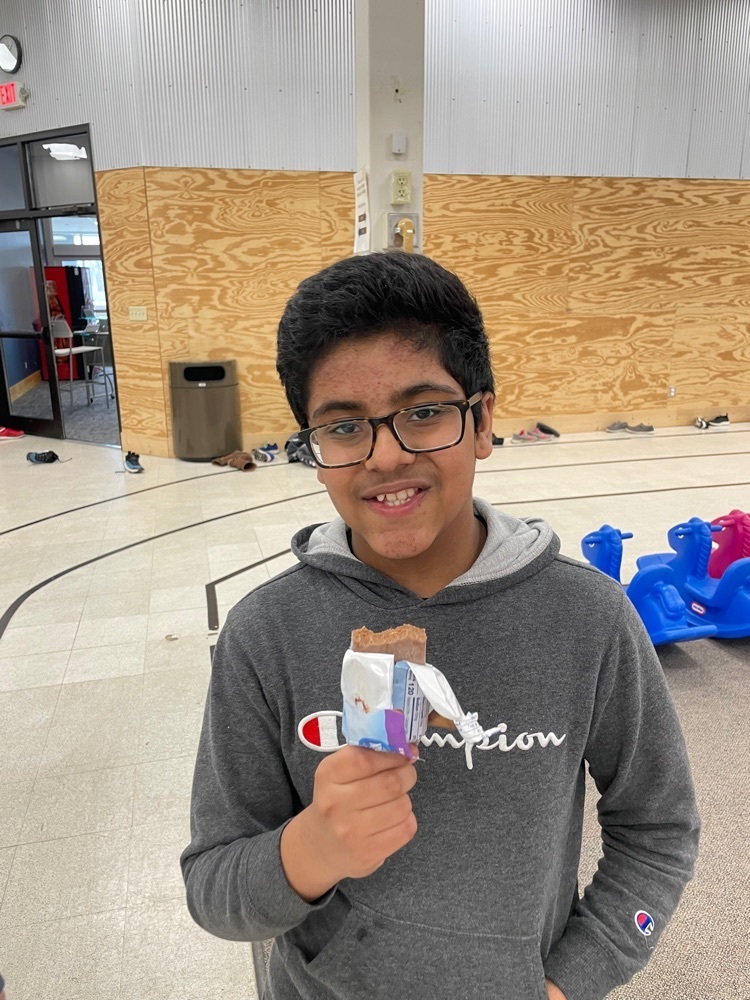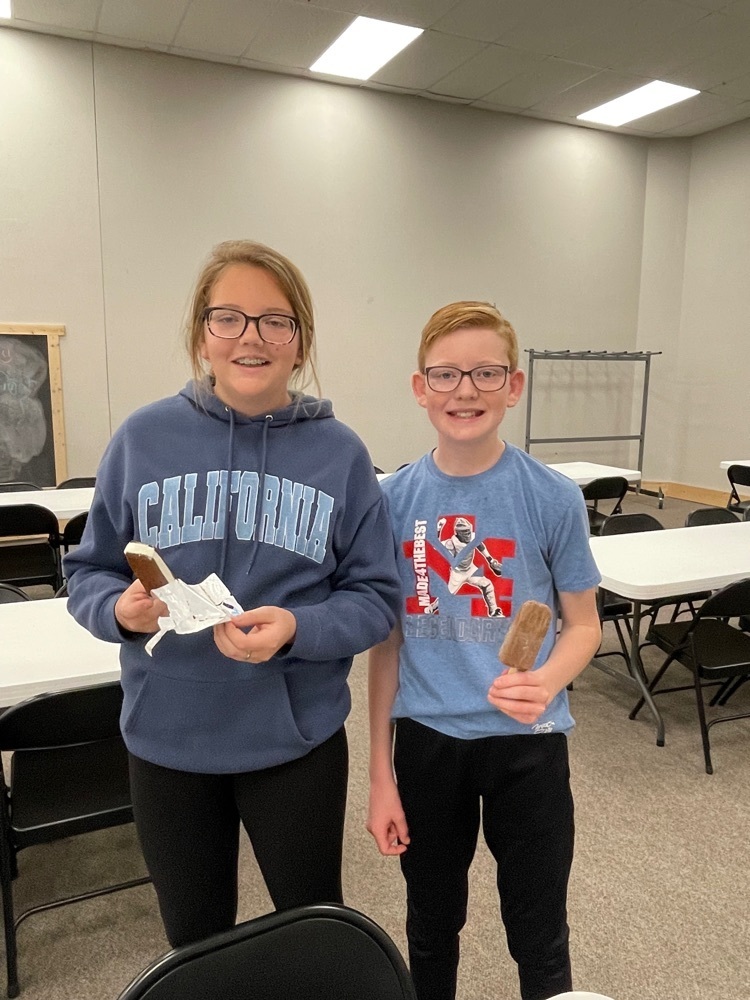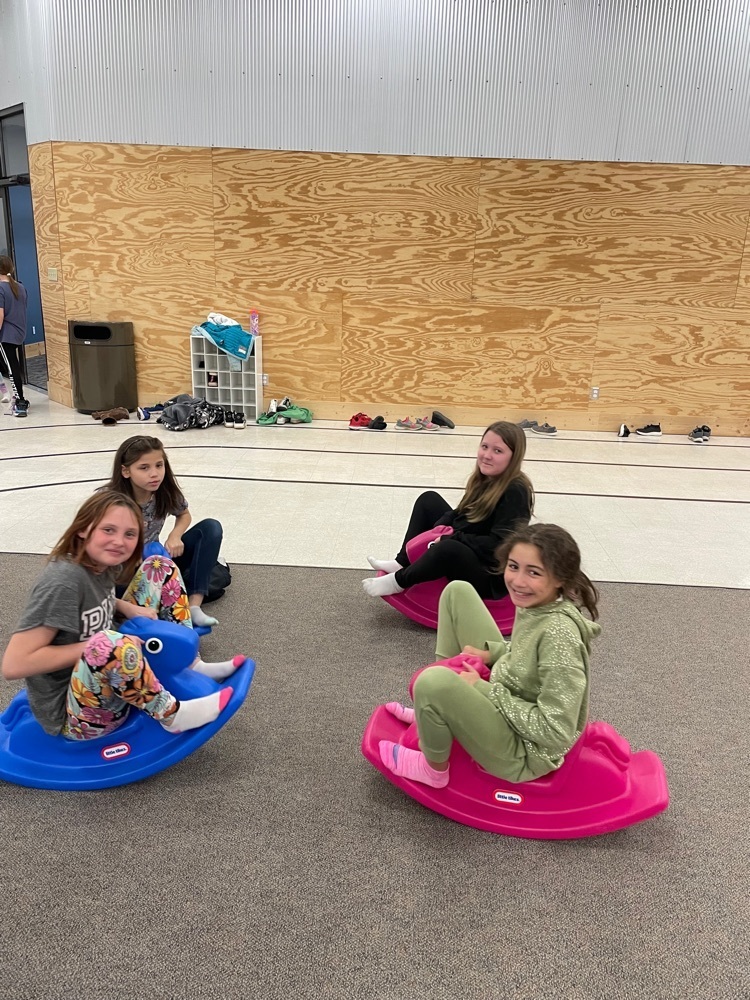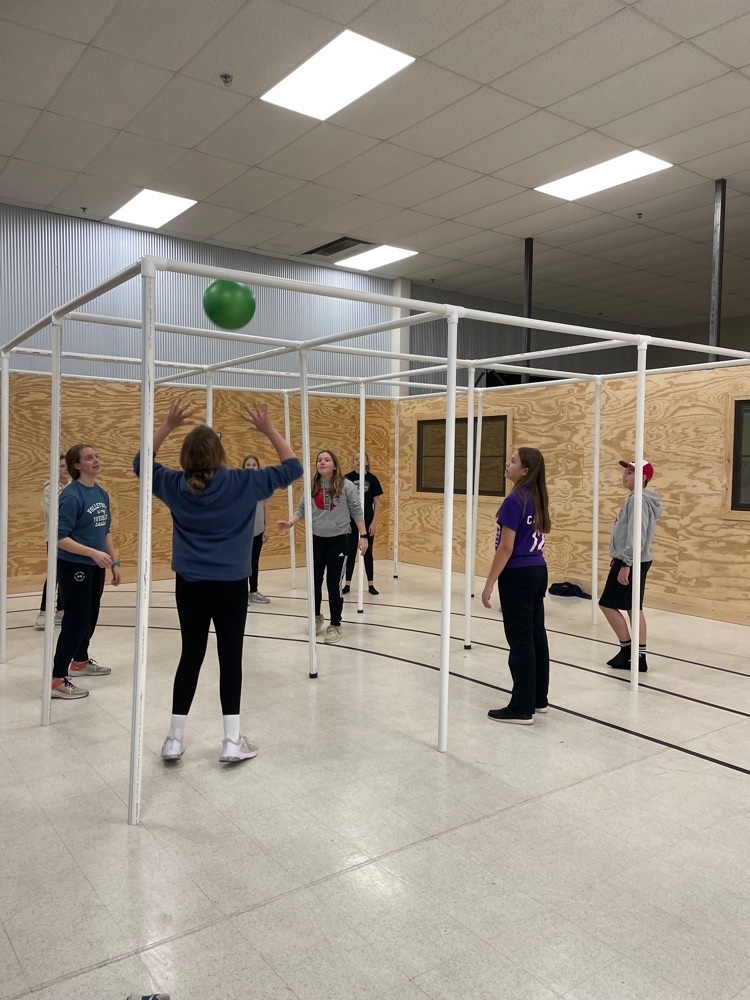 5th grade MAP Glow Party was so much fun!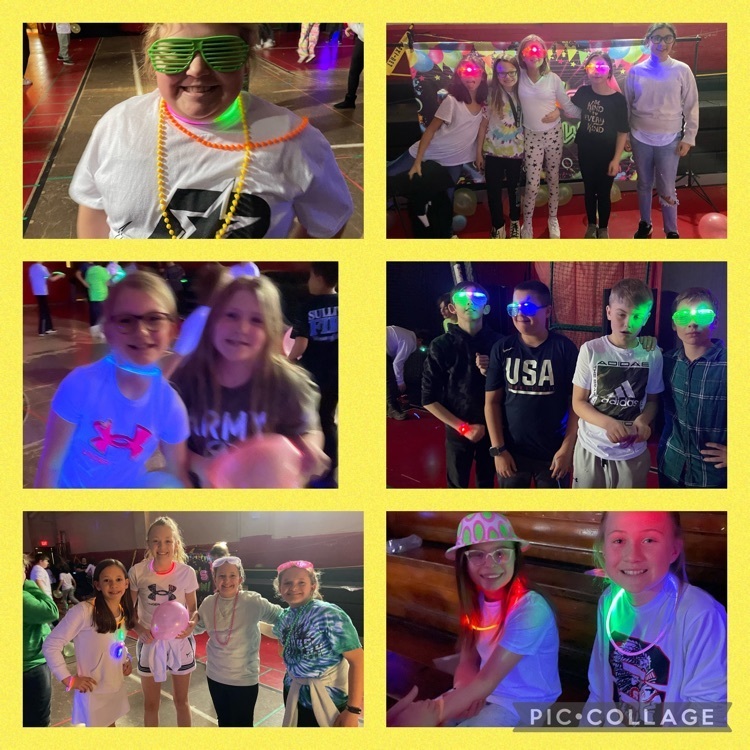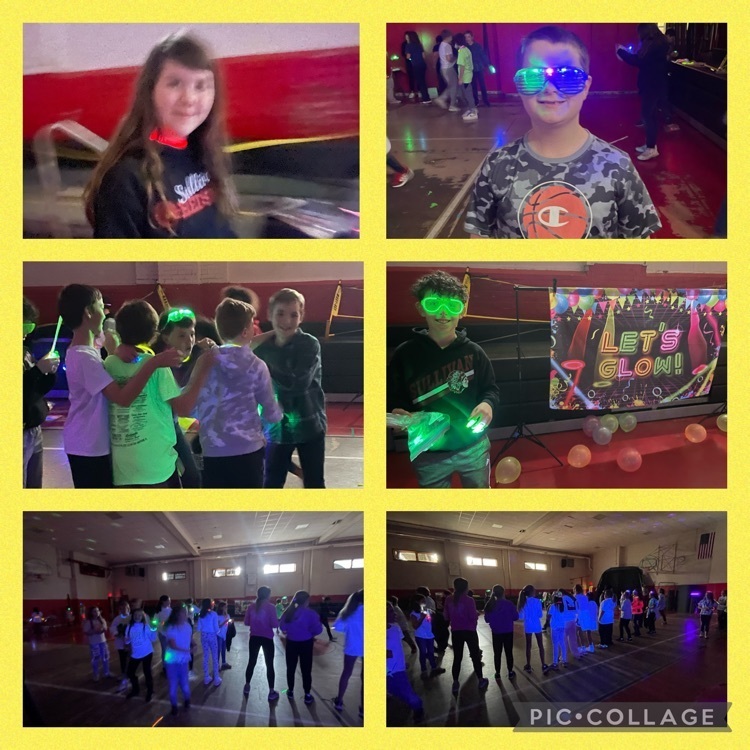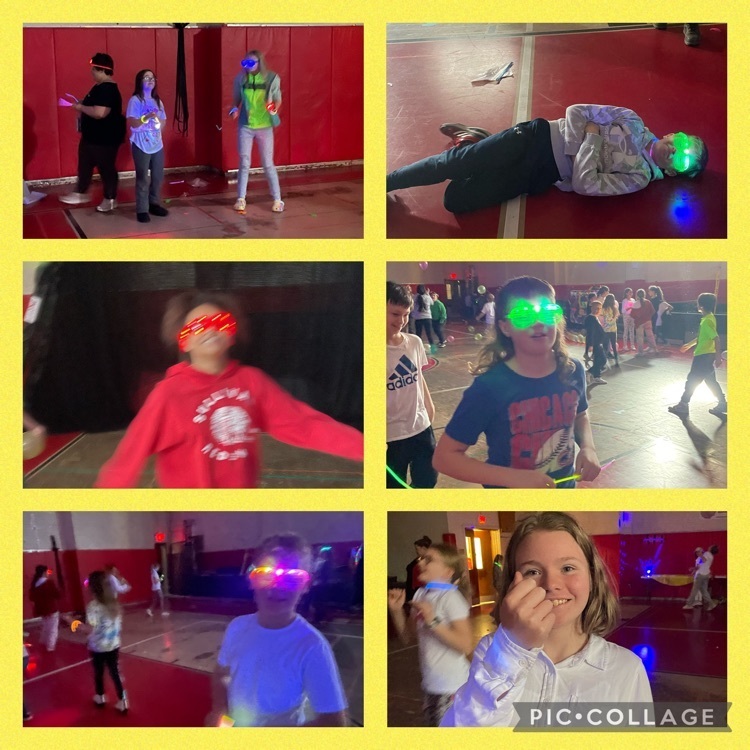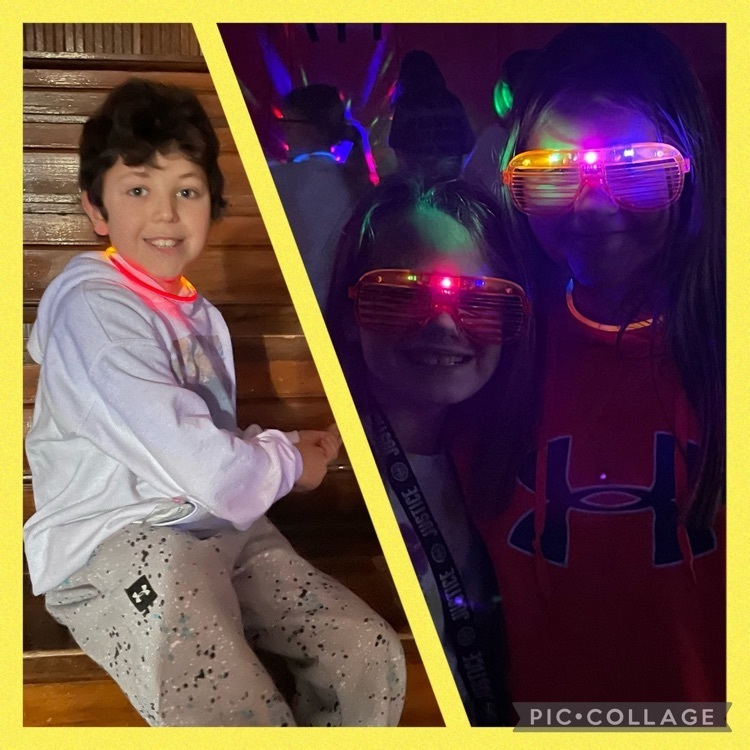 5th Grade Volleyball ended their season with big wins on Saturday, taking home the LSA Tournament Championship! Their final record was 11-2 6th Grade fought hard and took home 2nd place, ending their season 10-3 Great season!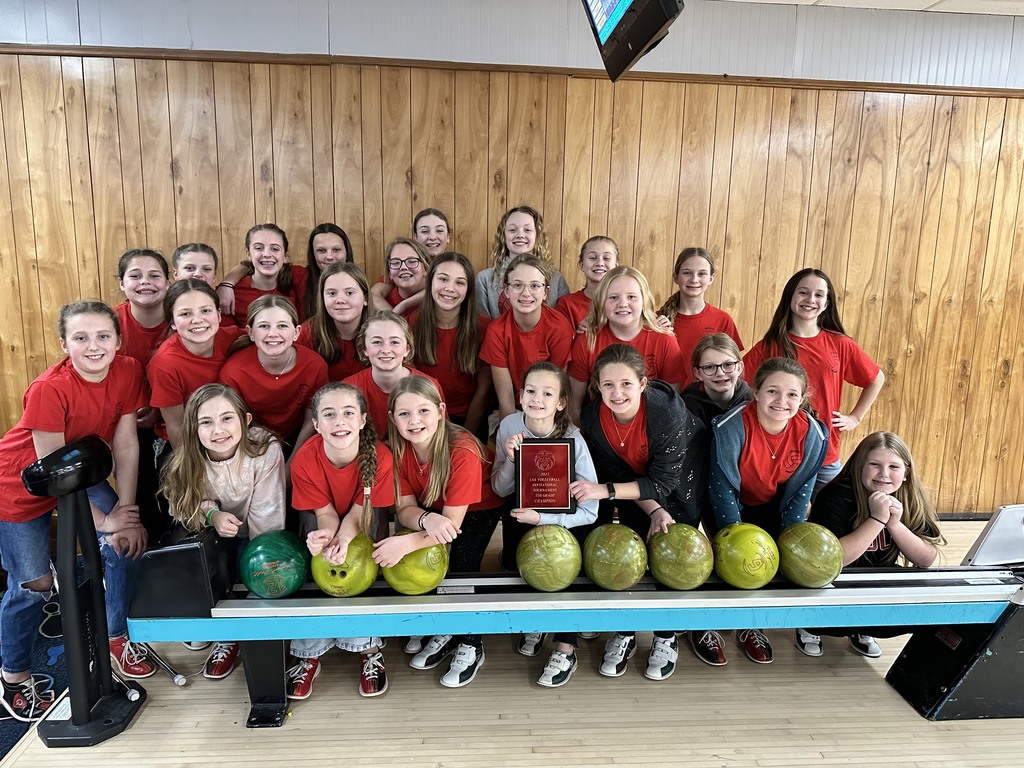 Students in Mr. Webb's 8th grade social studies classes began filming commercial advertisements today! Students have been tasked with creating a commercial ad that argues for or against one of the 27 U.S. Amendments. Today's topics included: income taxes, prohibition, women's rights, and due process!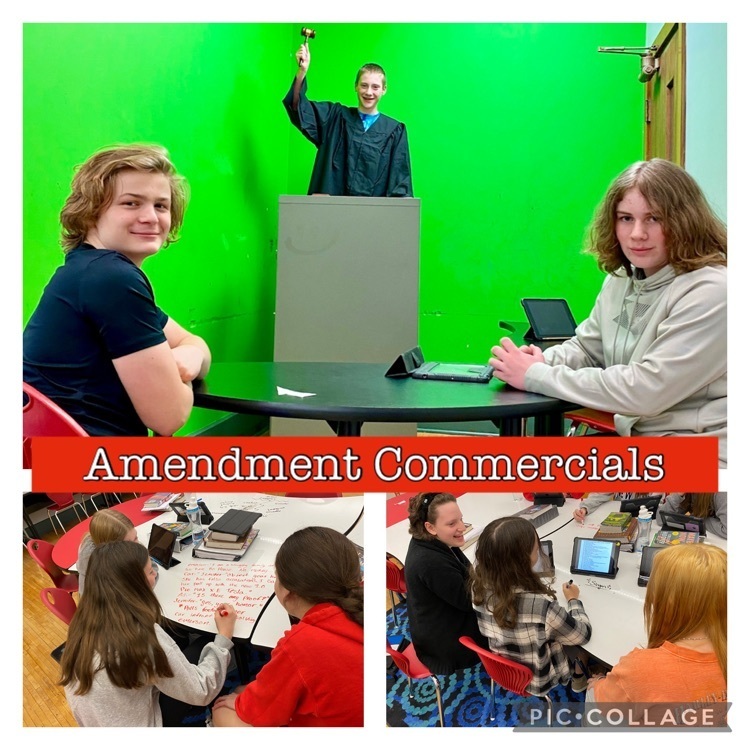 Reminder of time change tonight (2/13): MS Volleyball @ Neoga will start at 4:30 PM.

Time Change: Next Monday's (2/13) MS Volleyball matches @ Neoga will now start at 4:30 PM.

Time Change: Tomorrow nights (2/2) MS volleyball matches @ Clinton will now start at 5:30 PM.

Today 36 of Sullivan's top spellers battled it out to see who would represent our school district in the upcoming County Spelling Bee. Thank you to all staff, families, and students for supporting, participating, and encouraging the love of spelling in our community. The County Bee is held Thursday Feb.16 at 4:15 in our very own Little Theatre on the Square.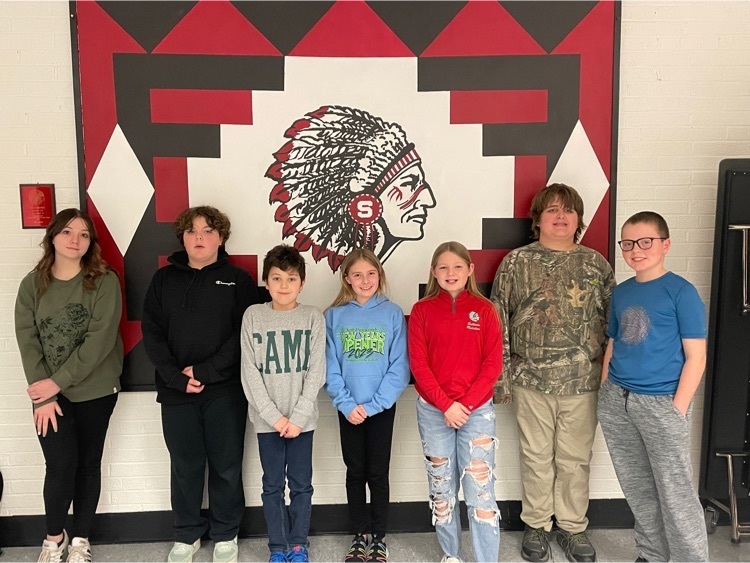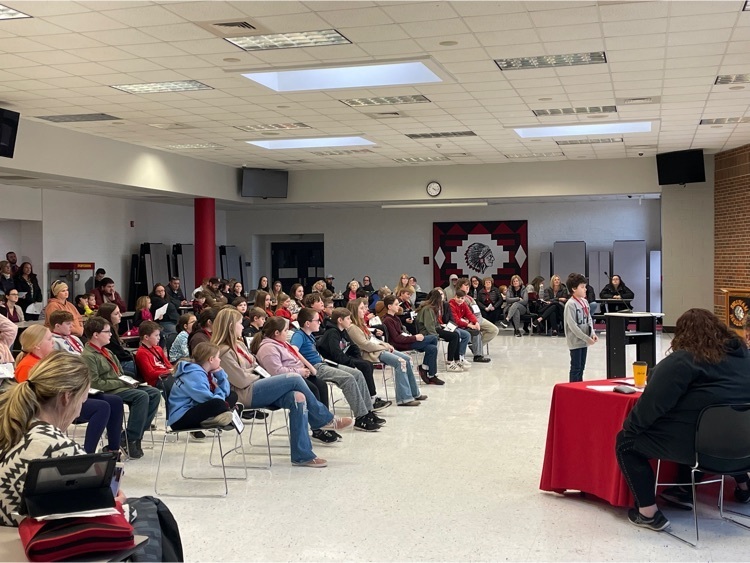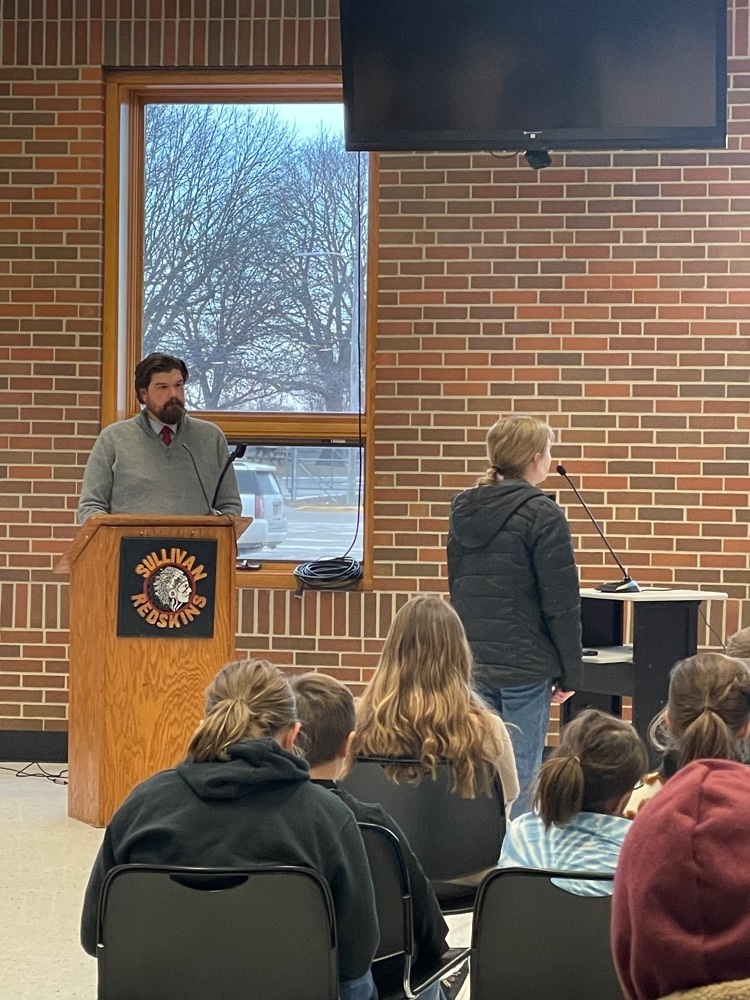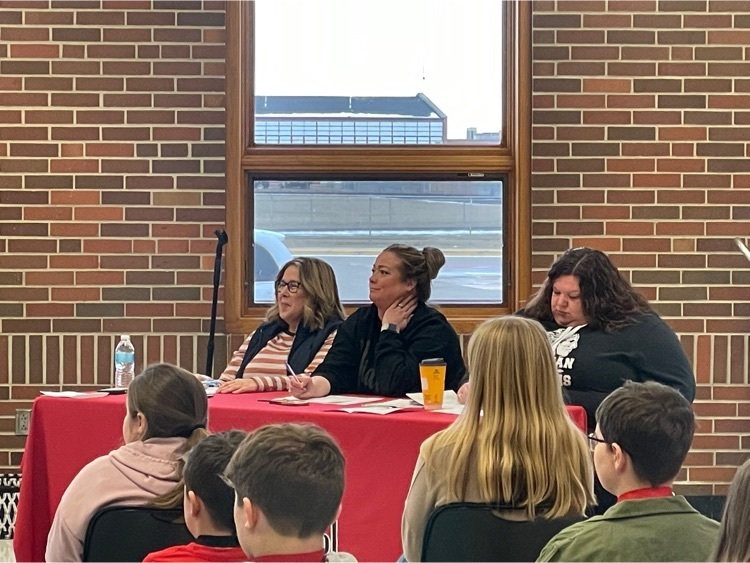 Congratulations to the following grade level spellers who will advance to the District Spelling Bee on January 31st. 5th grade 1. Kylie Wickline 2. Aubree Martinez 3. Koda Polley 4. Tyberius Arthur 5. Everett Finn 6. Whitley Davis Alternates: 1. Sarah Windhorst 2. Ellie Shain 6th grade 1. Makenzie Cole 2. Tenley Stollard 3. Bear Bryant 4. Chester Ray 5. Emma Drake 6. Rhyder Saul Alternates: 1. Marlee Weaver 2. Asher Hendry 7th grade 1. Bryson Wilson 2. Daisy Richardson 3. Alex Fultz 4. Cy Stone 5. Weslee Allen 6. Ethan Smith Alternates: 1. Piper Conlin 2. Brynner Johnson 8th grade 1. Mary Crist 2. Cannin Hall 3. Mya Dyer 4. Caleigh Dyer 5. Adalyn Cruitt 6. Noah Hobbs Alternate: 1. Julia Moody

Congratulations to Sullivan Middle School 8th grader Avram Bates for placing 2nd in the Veterans of Foriegn Wars District 11 Patriot's Pen Essay Contest. Avram was presented with his award and cash prize by VFW representative Jennifer Hobbs in an assembly this morning. #OneTribe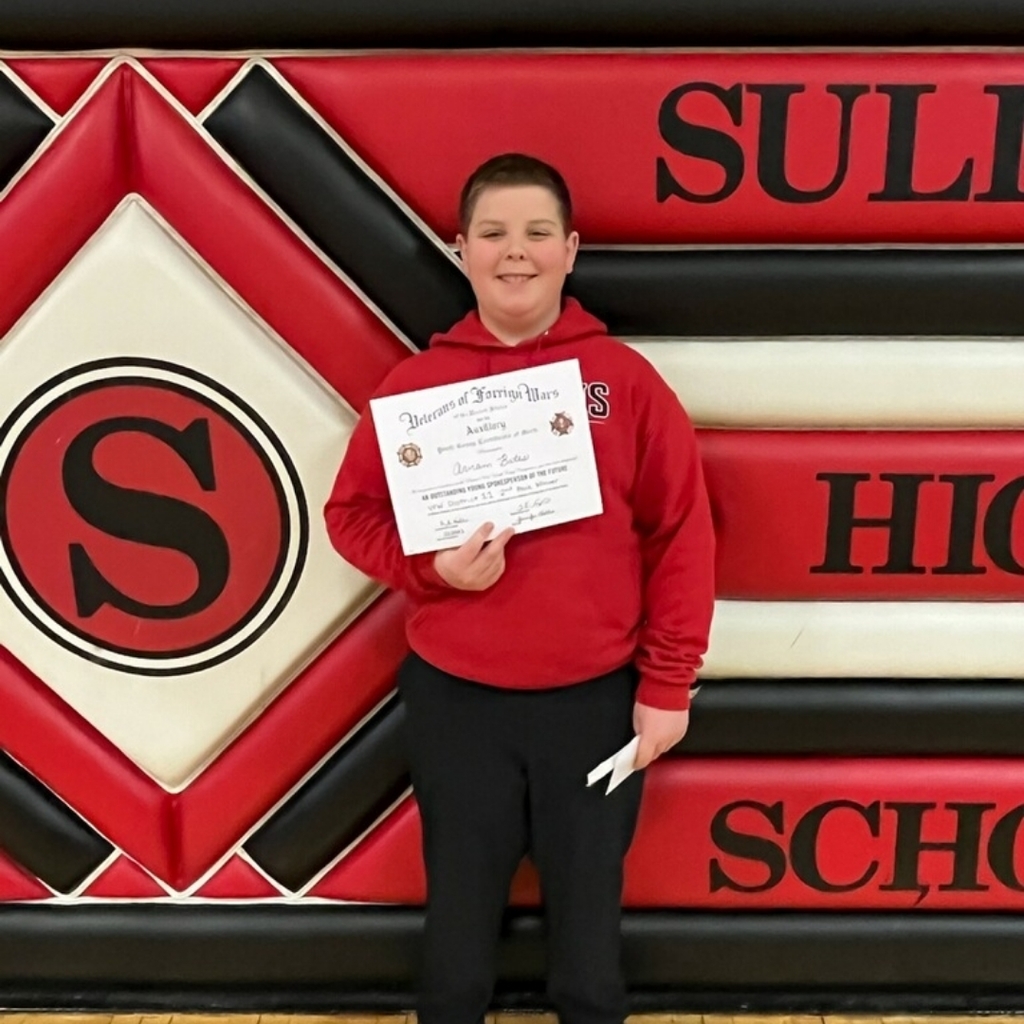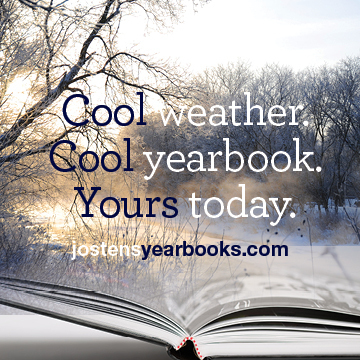 For the 7th Grade BBKB Conference Tournament at Meridian...Due to ongoing construction, fans are to enter through the Meridian HS entrance. Fans should enter the campus by the driveway North of the school. There is a yellow sign at this driveway labeled "Meridian Event Parking". Gate staff will direct teams and fans to the correct gym.

5th grade 4th hr math earned 10 minutes of "free" time for their attendance and behavior. They needed 30 points and they earned it. Woohoo!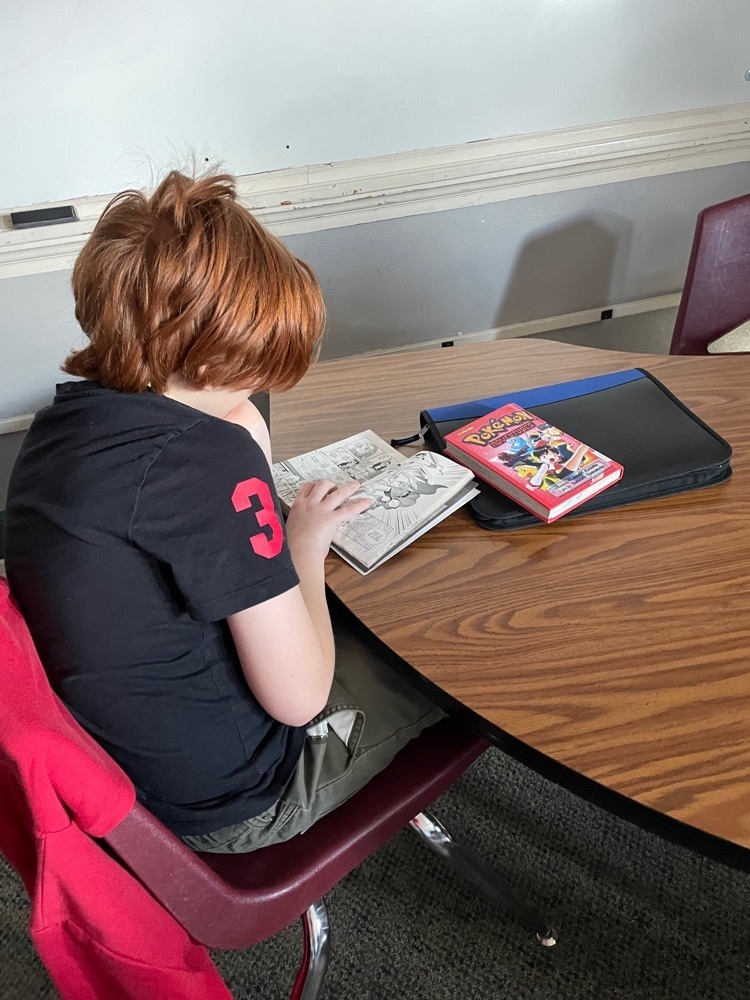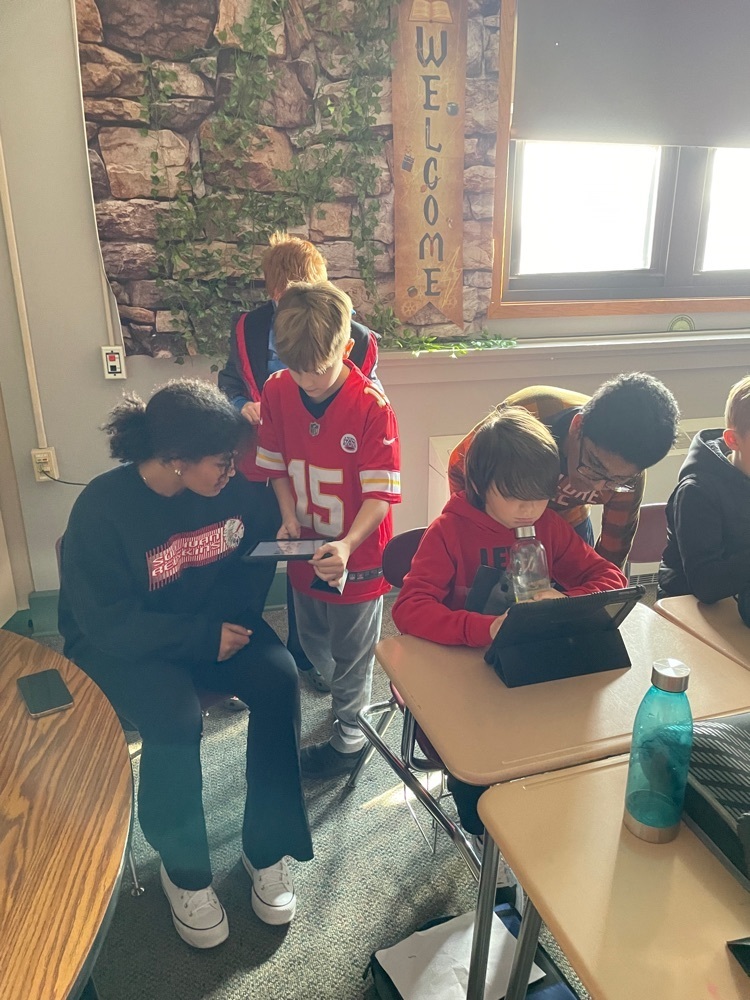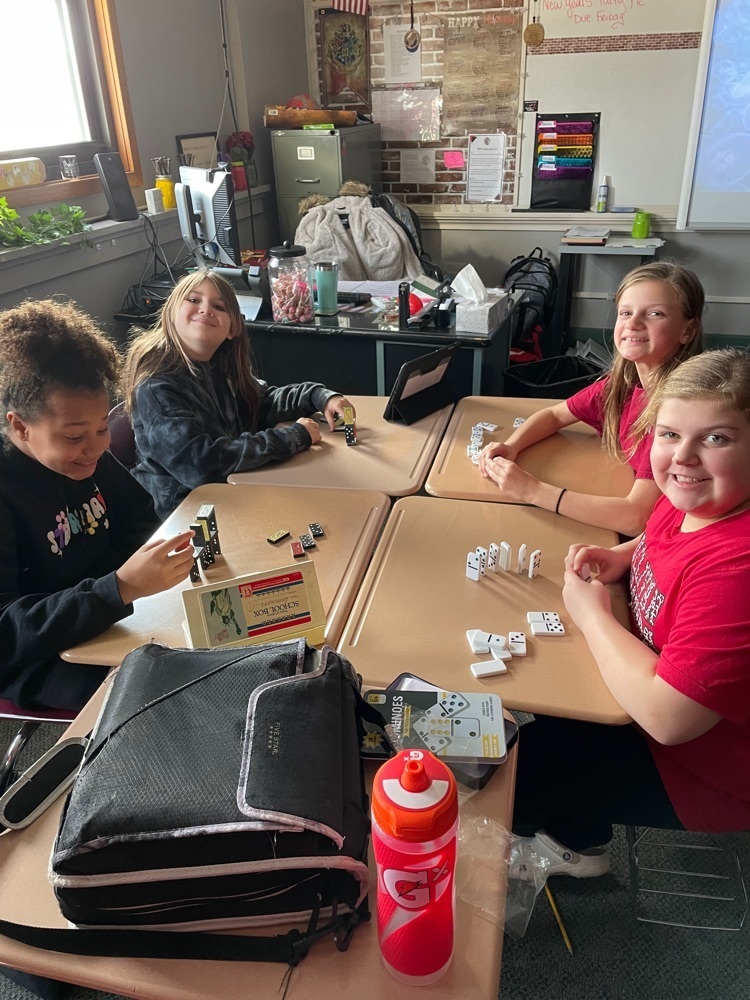 I've had so much fun with my classes this week. I'm thankful for the opportunity to teach an engineering class, participate in Tribe time, and use fun math projects to help teach my 5th graders math. I love SMS!! Mrs. Hendry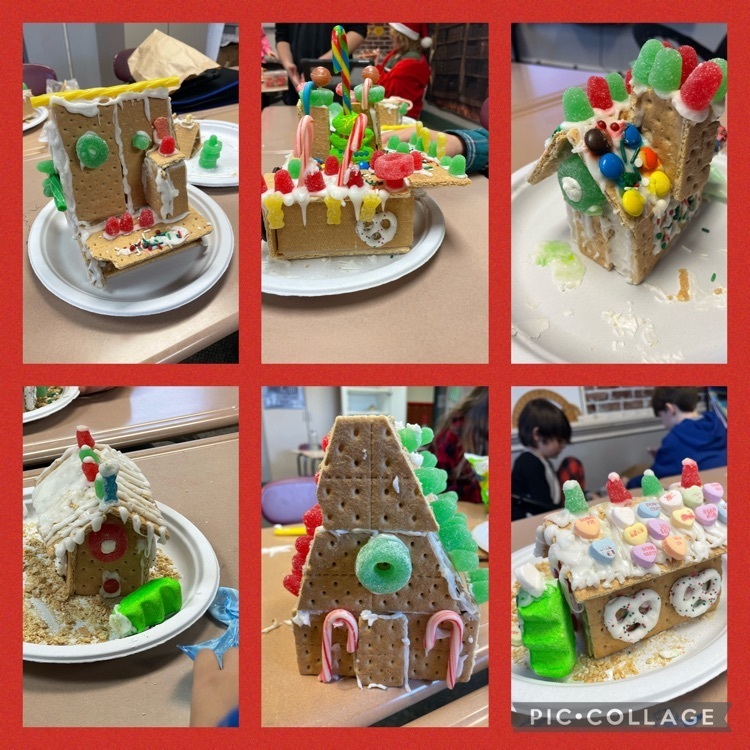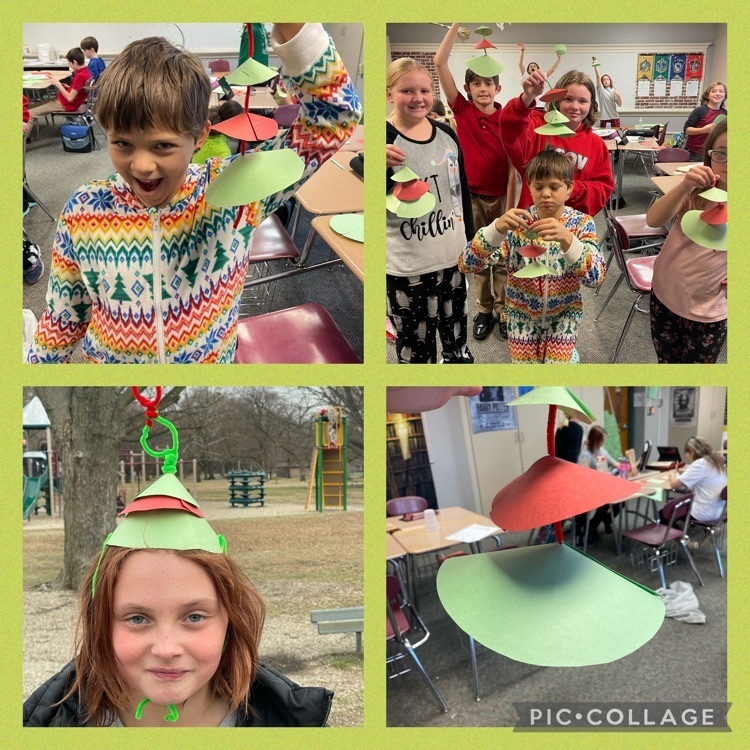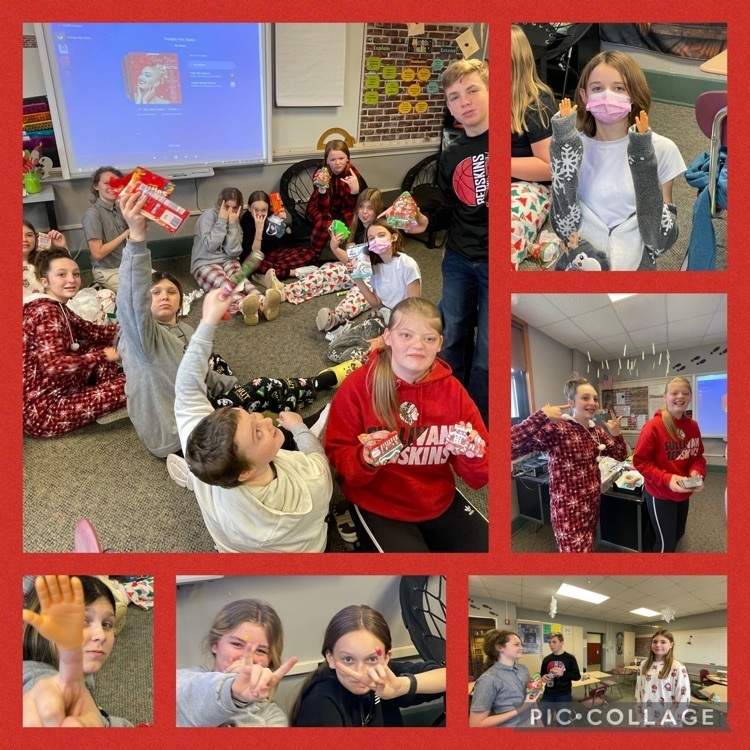 Venue Change: The 5/6 Boys Basketball game on Monday, December 19 has been moved to the Sullivan High School Gym starting at 6 PM.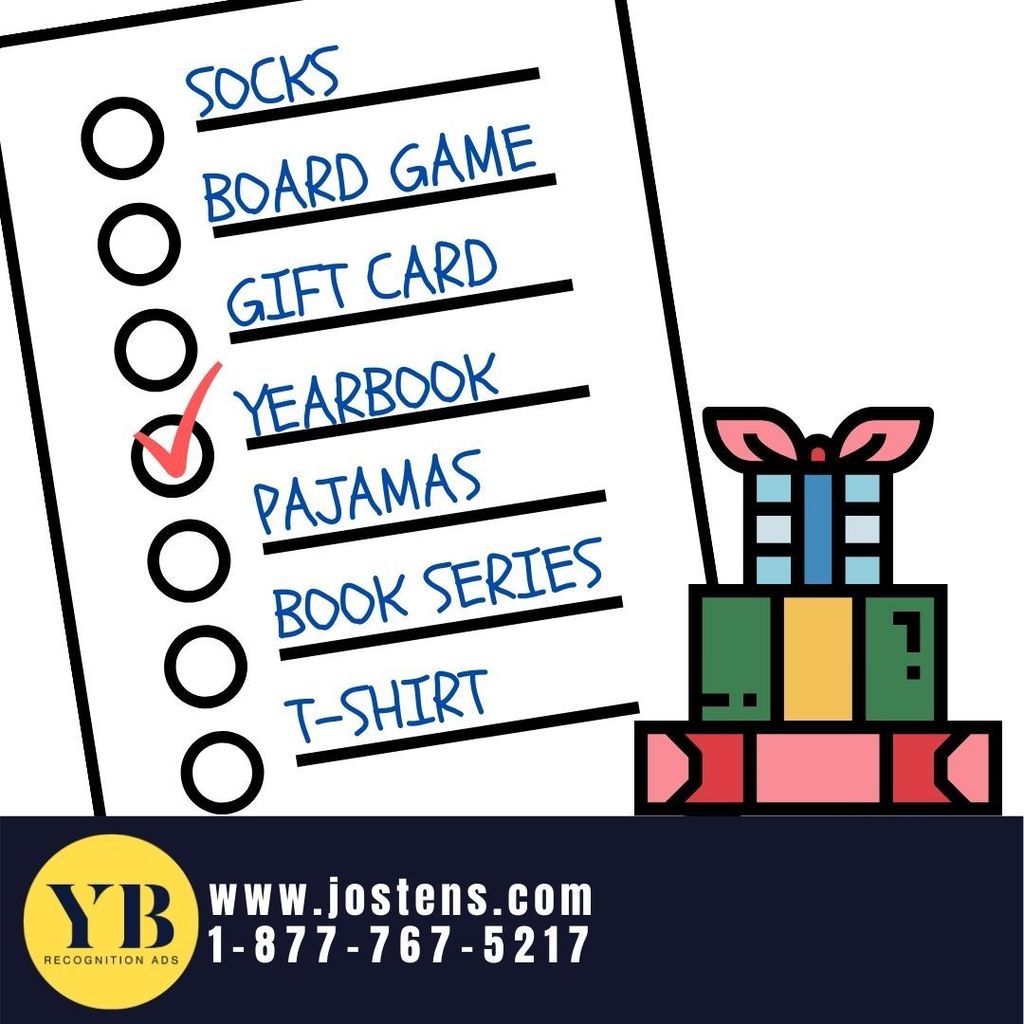 5th grade engineers learned about civil engineering then used their skills to build a gingerbread house. We can't wait to share our finished projects! Thank you to all who donated candy for our decorating! So much fun!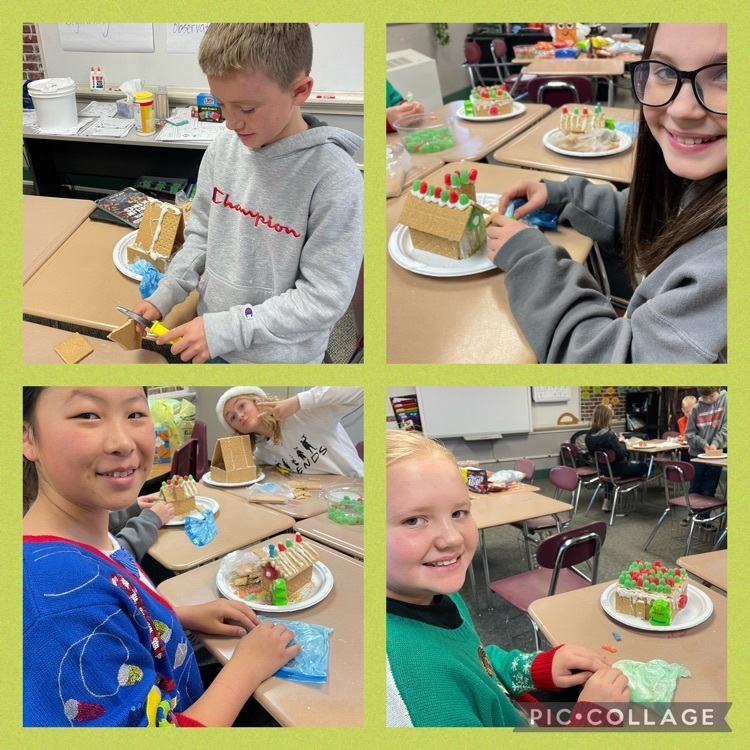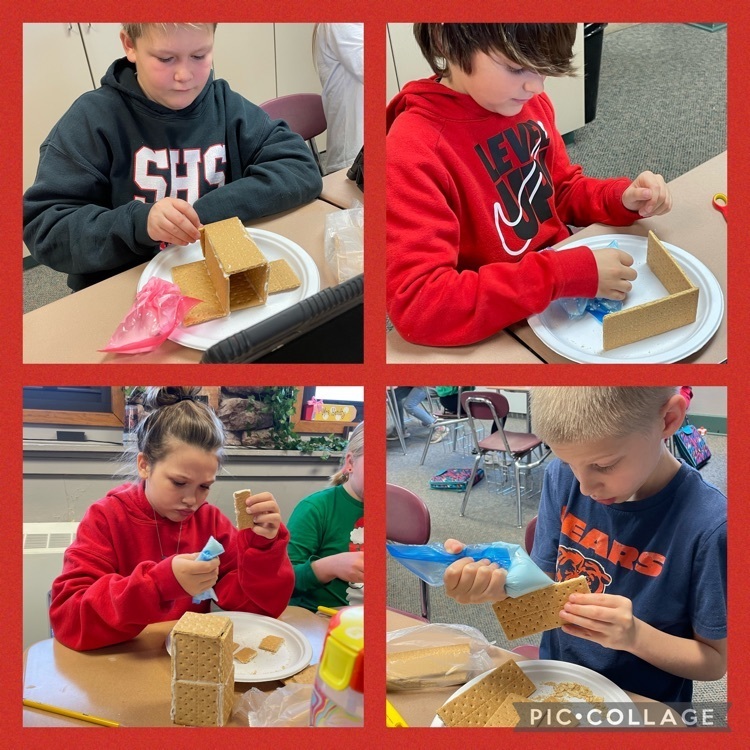 The Middle School has been enjoying a couple of dress up days leading into our holiday season! Today was photo booth day and a few fancy fifth graders got into the festivities!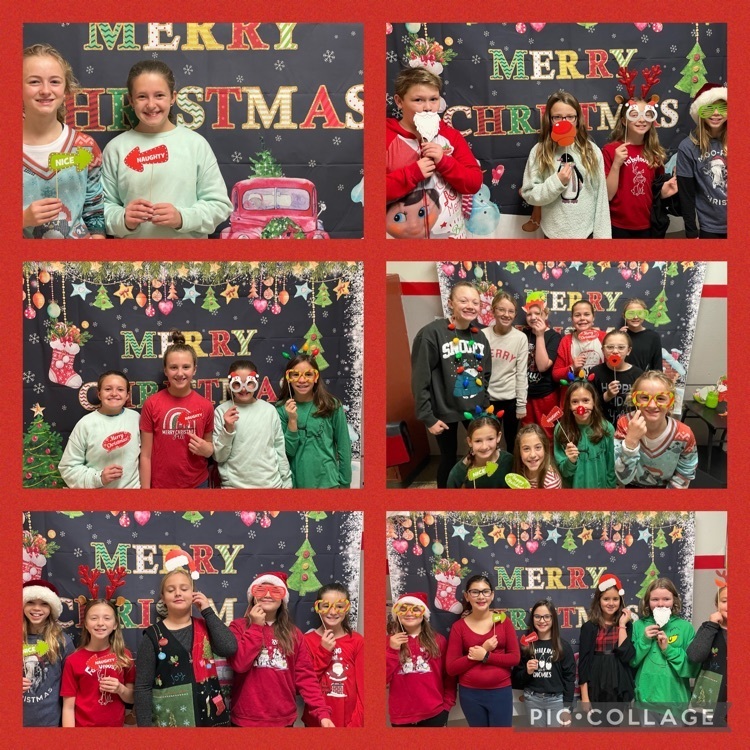 As a result of showing respect, Keegan Hughes and Hunter Walton were chosen to lead the Redskins onto the court this evening! #onetribe!