Sullivan leads Tuscola 24-23 after three quarters in varsity basketball

Sullivan leads Tuscola 15-4 at halftime

Sullivan leads Tuscola 10-1 after first quarter in varsity basketball

As a result of showing respect at school, Drew Woolen and Landon Jesse were chosen to lead the varsity boys basketball team onto the court in Friday night's game against Tuscola.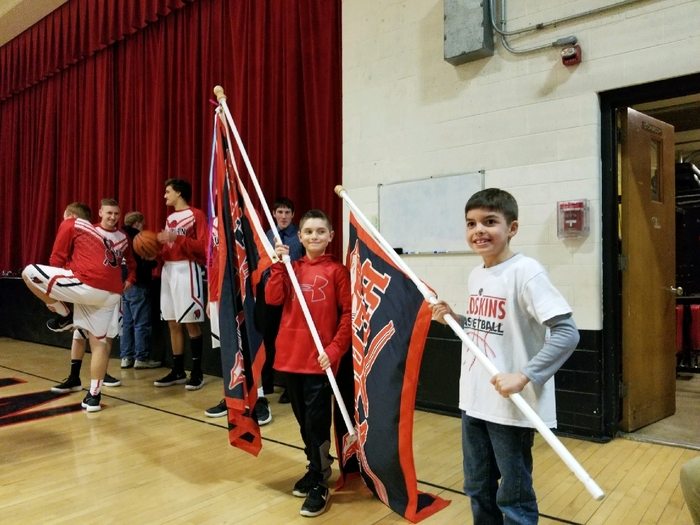 SHS JV Boys Basketball defeats Tuscola at buzzer 39-38; varsity game next

To erase any doubt, the forecast has the windchill six degrees warmer tomorrow than today, so Sullivan schools will be in session on Friday, January 5th. Make no mistake, however, it is still really, really cold. Be sure to bundle up and be safe! We look forward to welcoming our students back!

The SMS Boys Basketball, SMS Girls Volleyball, SHS Freshmen Boys Basketball, and SHS Girls Basketball Games all scheduled for Thursday January 4th have been cancelled
Good evening. This is Ted Walk, superintendent of Sullivan Schools. Due to extreme temperatures and windchill, school will not be in session on Thursday, January 4th. Stay safe and warm!

Freshman Orientation for the Freshman Class of the 2018-2019 School Year (current 8th Grade students) will be held on Wednesday, January 17th at 6PM in the High School Commons. Information about courses, scheduling, course requirements, and activities will be covered. Please make plans to attend. If you have questions, please contact the high school office at 728-8311.

Sullivan defeats Salem in OT 40-36; wins Consolation title in Mattoon Holiday Tourney! Congratulations Lady Redskins!

Sullivan trails Salem 28-21 after three quarters in Mattoon Holiday Tourney

Sullivan trails Salem 24-20 at halftime in 5th place game of Mattoon Holiday Tourney

Sullivan trails Salem 11-10 after one quarter in Mattoon Holiday Tourney
Sullivan defeats Blue Ridge 57-40 at the Team Soy Holiday Tournament
Sullivan leads Blue Ridge 50-29 after three quarters at the Team Soy Holiday Tournament
Sullivan leads Blue Ridge 30-26 at the half in the Team Soy Holiday Tournament
Sullivan trails Blue Ridge 14-12 after the first quarter in the Team Soy Holiday Tournament

Sullivan defeats Effingham St. Anthony 69-55; will play in Mattoon Holiday Tourney at 4:30 tomorrow

Sullivan falls to Riverton 67-34; will play at 3:00 tomorrow in Team Soy Holiday Tourney