Congratulations to the new 4th grade MIND club members !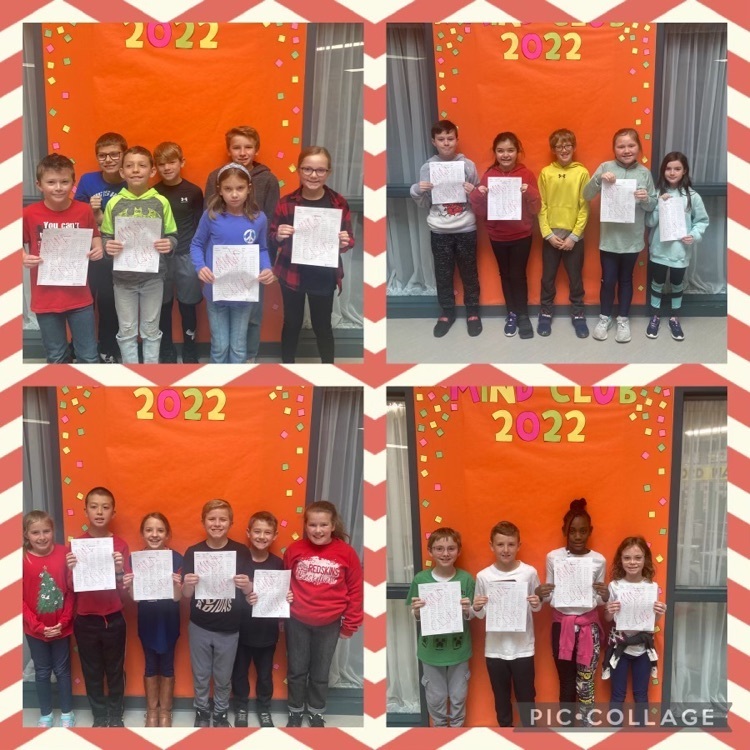 Mr. Campbell and Mrs. Becker's classes worked together to make Thanksgiving dioramas !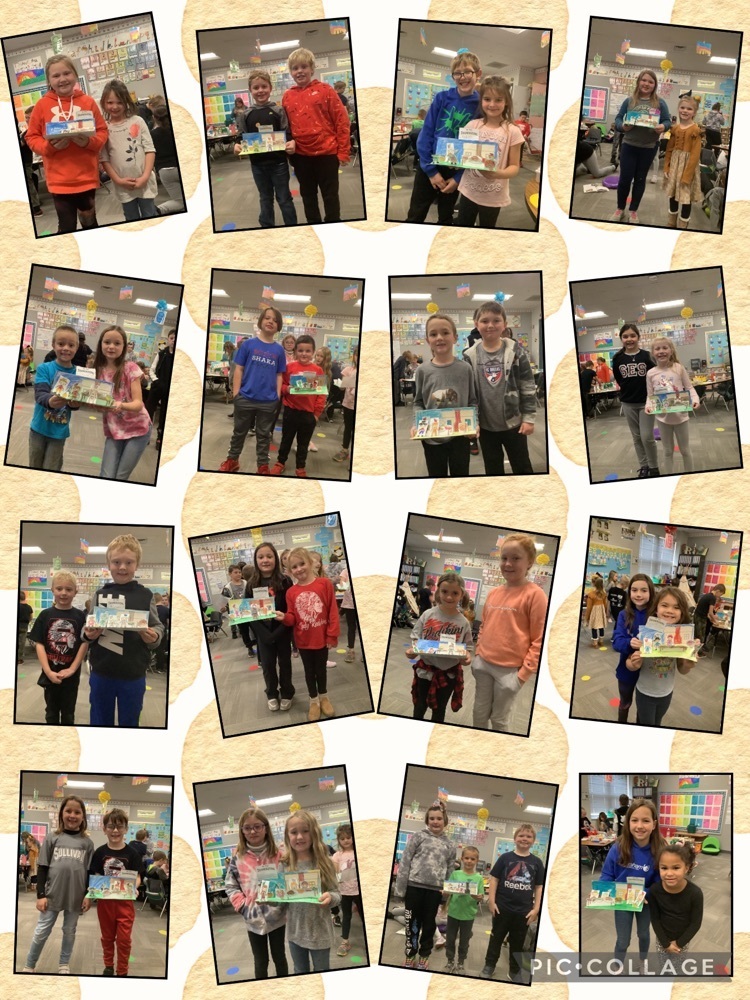 SES Menu change for the week of 11/21 Monday 11/21 will be Chicken Patty on Bun or Cheeseburger on Bun Tuesday 11/22 will be Chicken Fajita or French Bread Pizza Sorry for any inconvenience
The Lady Redskins won their 5th consecutive title at the Maroa Tip Off Classic defeating St. Thomas Moore by a score of 49-44.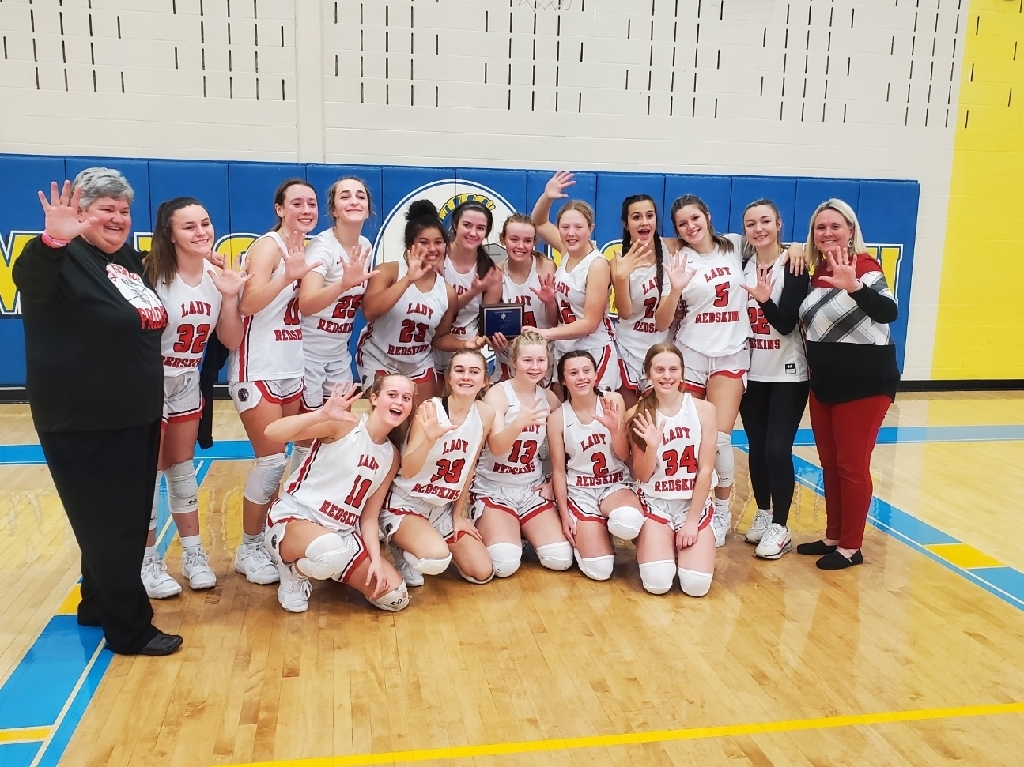 Mrs. Becker's class has been learning about different types of Native American homes. They worked in groups to build their own replicas!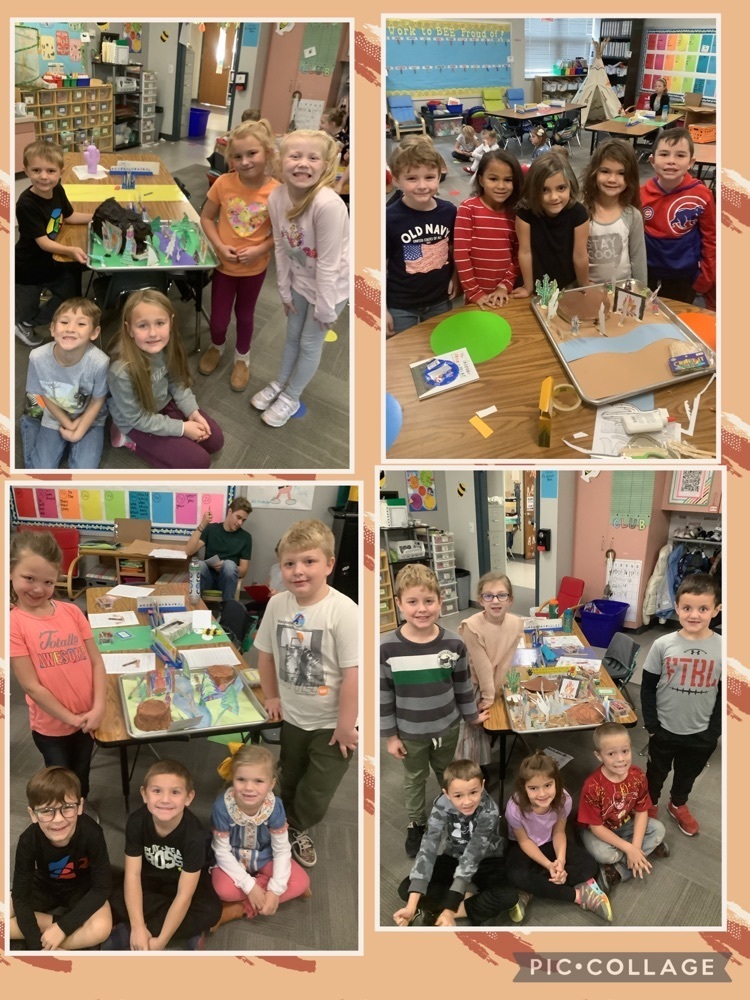 With the first week of colder temperatures upon us, a reminder to send students with coats, gloves, and hats. If it snows, students must have snow pants, coat, gloves, and snow boots to play in the snow at recess. Call the SES office if you have questions.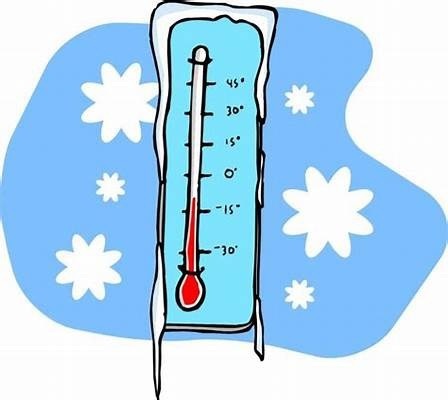 The Sullivan Community is invited to a Veterans' Day program put on by our Sullivan Elementary School students. The program is Friday, November 11th at 8:30 a.m. in the SHS gym. Doors open at 8:00 a.m. Students should wear red, white, and/or blue. Hope you can join us!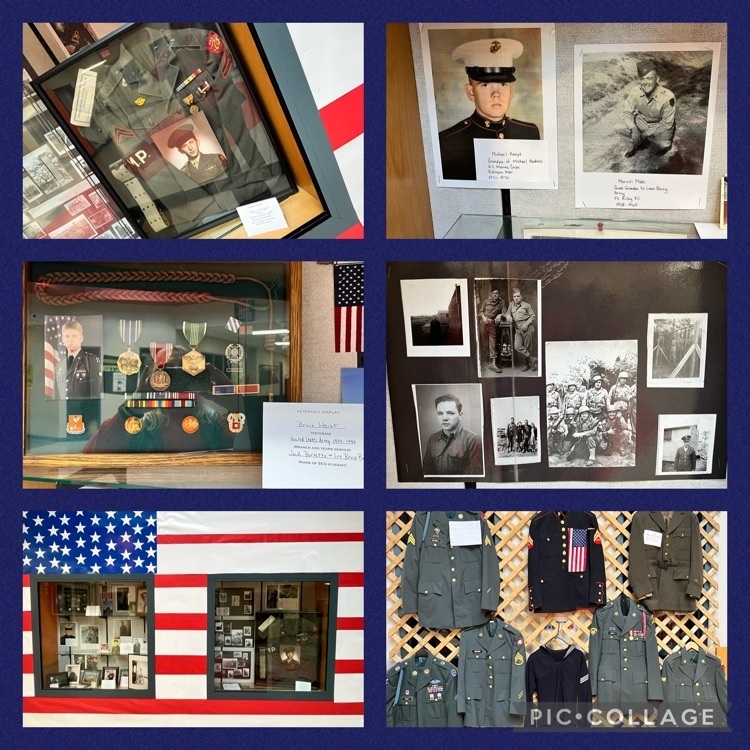 SES Lunch Change for Friday November 11th. Lunch choices will be Stuffed Crust Cheese Pizza OR Fish Sticks.
Mrs. Watkins' and Mrs. VanDeursen's classes welcomed guest speaker, CW4 Perrott. Students were excited to learn about flying a helicopter in the army. They got to check out different equipment that he uses for his job. Thank you for your service CW4 Perrott.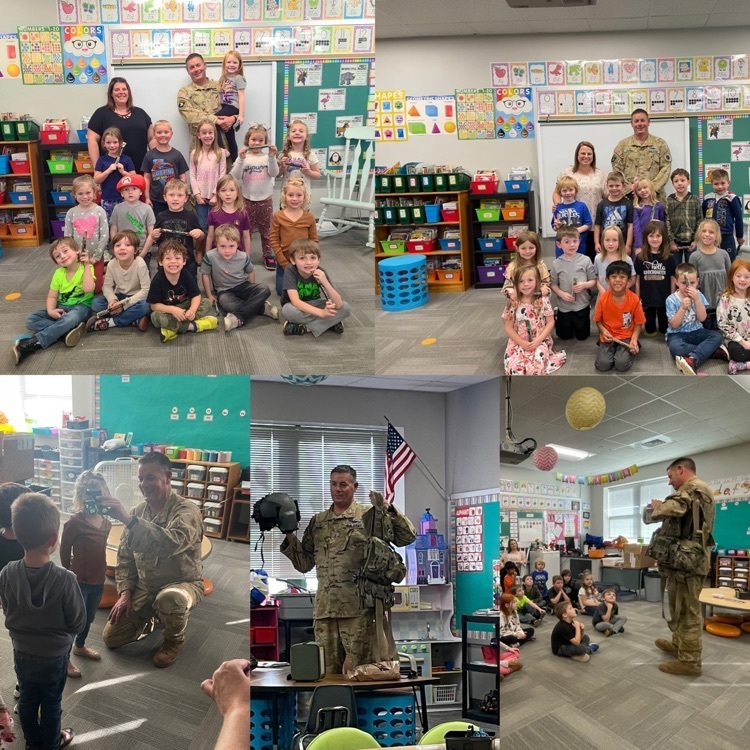 Sullivan Elementary School would like to invite the Sullivan Community to their annual Veterans' Day program on Friday, November 11th at 8:30 a.m. in the Sullivan High School Gym. Those attending may enter through the main HS entrance or the HS Commons. Doors will not open until 8:00 a.m., to make sure MS/HS students can get to classes and hallways can be clear. Please contact the SES office (728-2321) with any questions.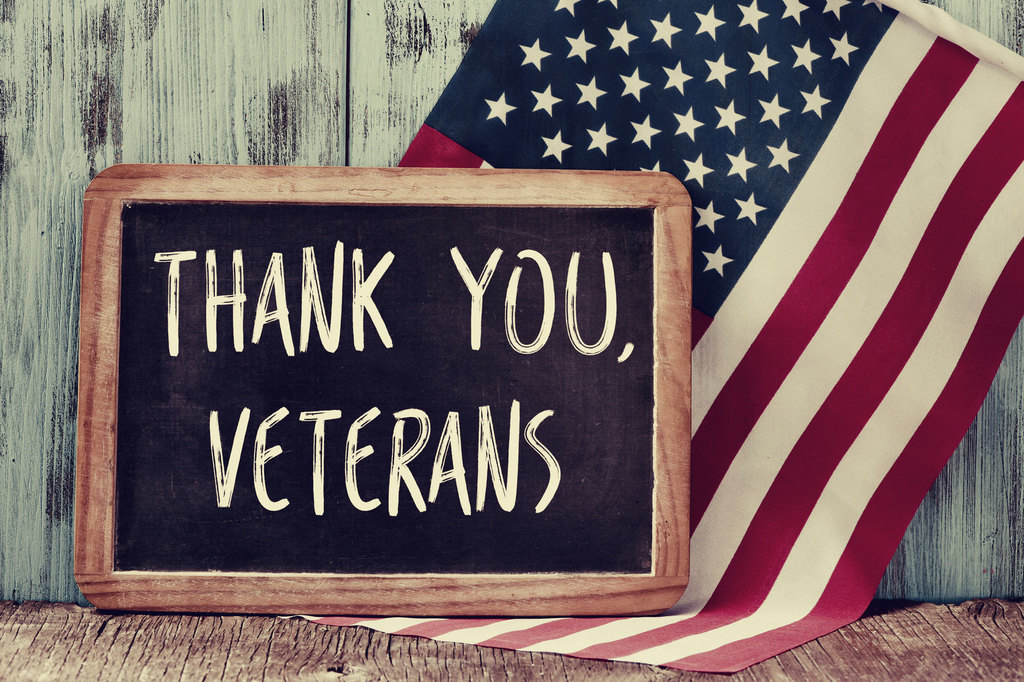 First grade loved their time at the Little Theatre! Thank you SO MUCH PTO for this opportunity!!!!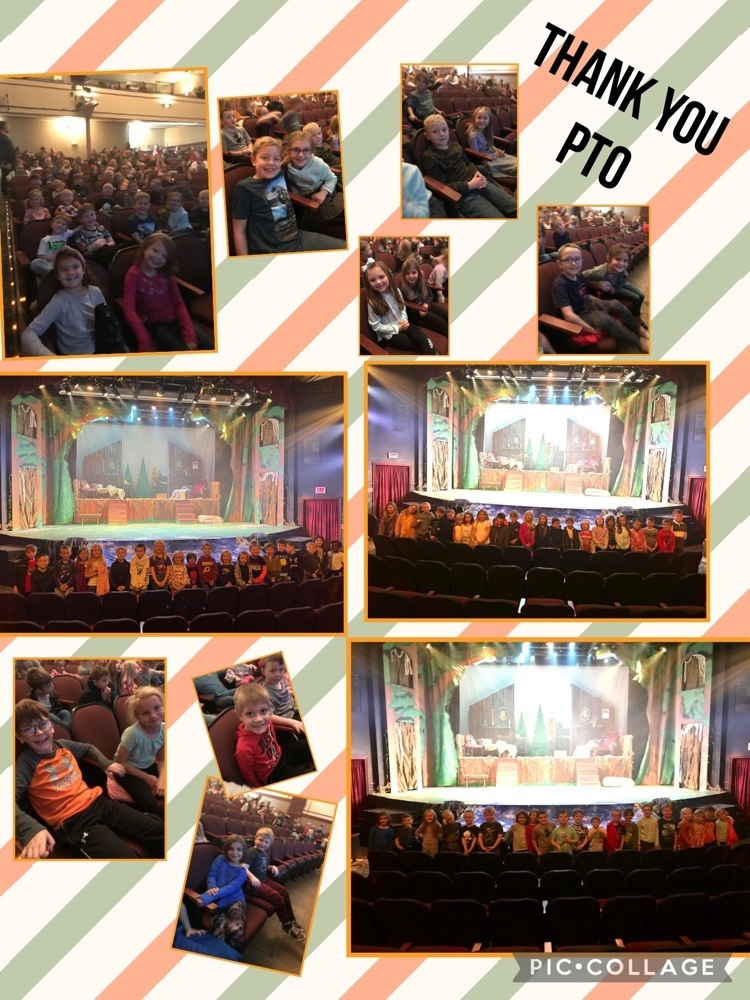 Mrs. Becker's class worked together to make human bodies with all the different systems !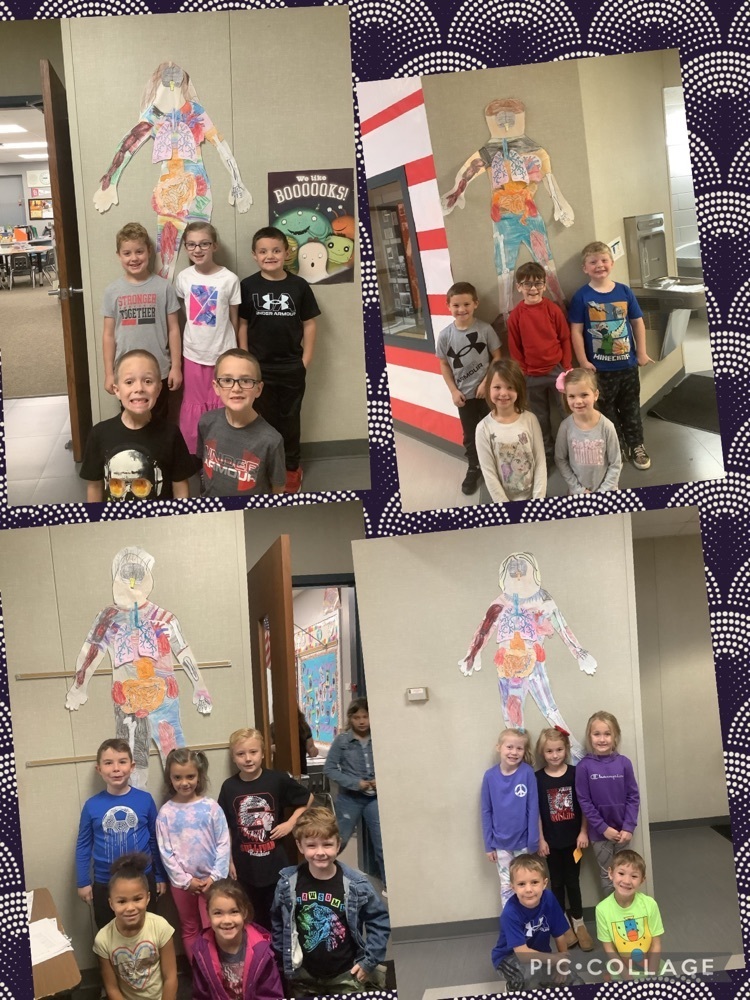 SES Parents...the time from November 1st through December is a very busy time in the world of your elementary student. The following are important dates to note: Tuesday, November 8th - NO SCHOOL (ELECTION DAY); Friday, November 11th - Veteran's Day Program at 8:30 a.m. in the SHS Gym; Wednesday, November 23rd - Friday, November 25th: NO SCHOOL (THANKSGIVING BREAK); Tuesday, December 13th: K-2 Christmas Program at 6:30 p.m. in the SHS Gym; Thursday, December 22nd - Monday, January 2nd: NO SCHOOL (CHRISTMAS BREAK); Tuesday, January 3rd - Teacher Institute (NO STUDENT ATTENDANCE); Wednesday, January 4th - Students Return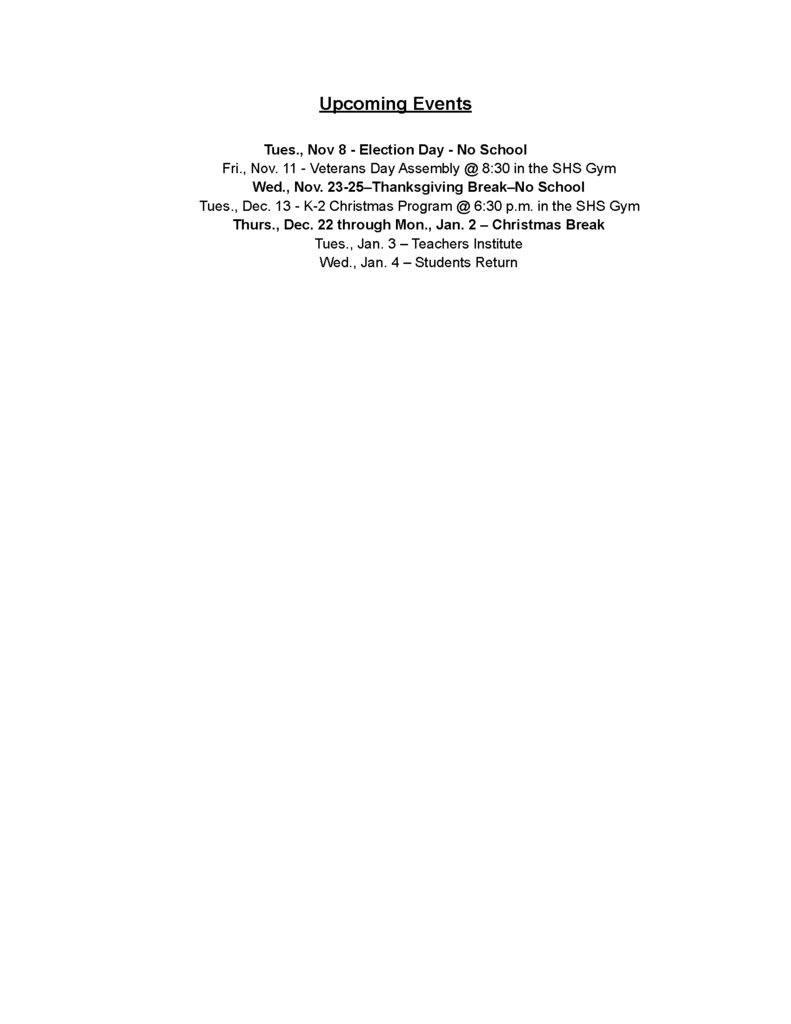 Mrs. Becker's class loved getting to paint pumpkins for their first grade trading day. A HUGE thank you to Buxton's Garden for making it possible !
Thanks to the amazing SES kitchen staff, Mrs. Becker's class had a fun Halloween snack !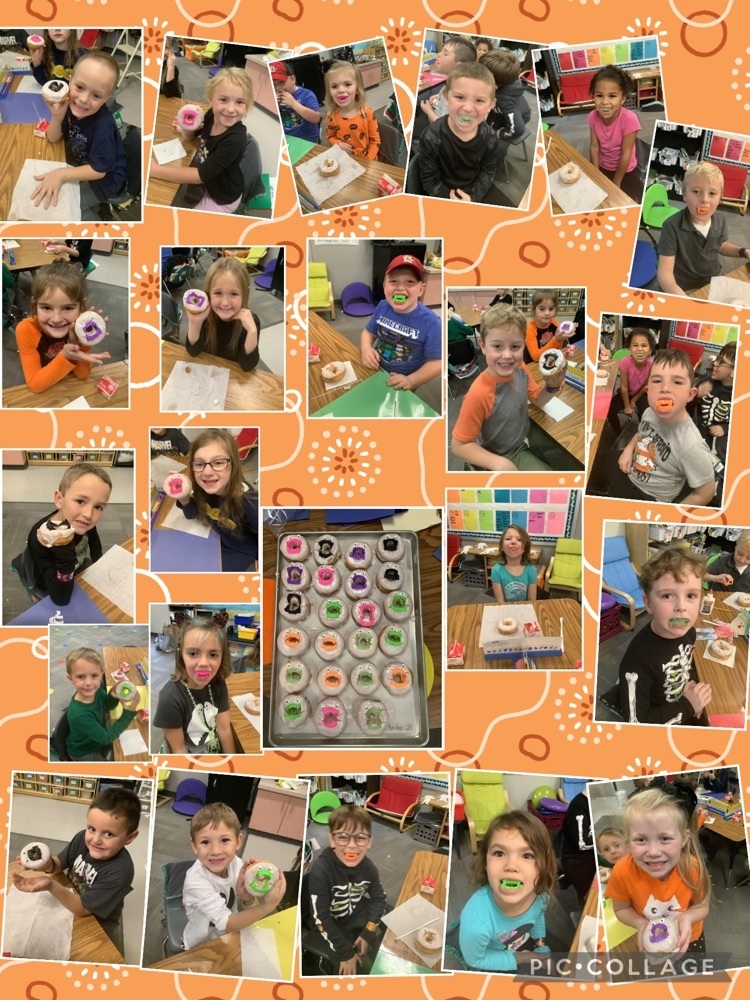 Ms. Mars class loved painting their own pumpkins for first grade trading day. Thank you Buxton's garden for the pumpkins !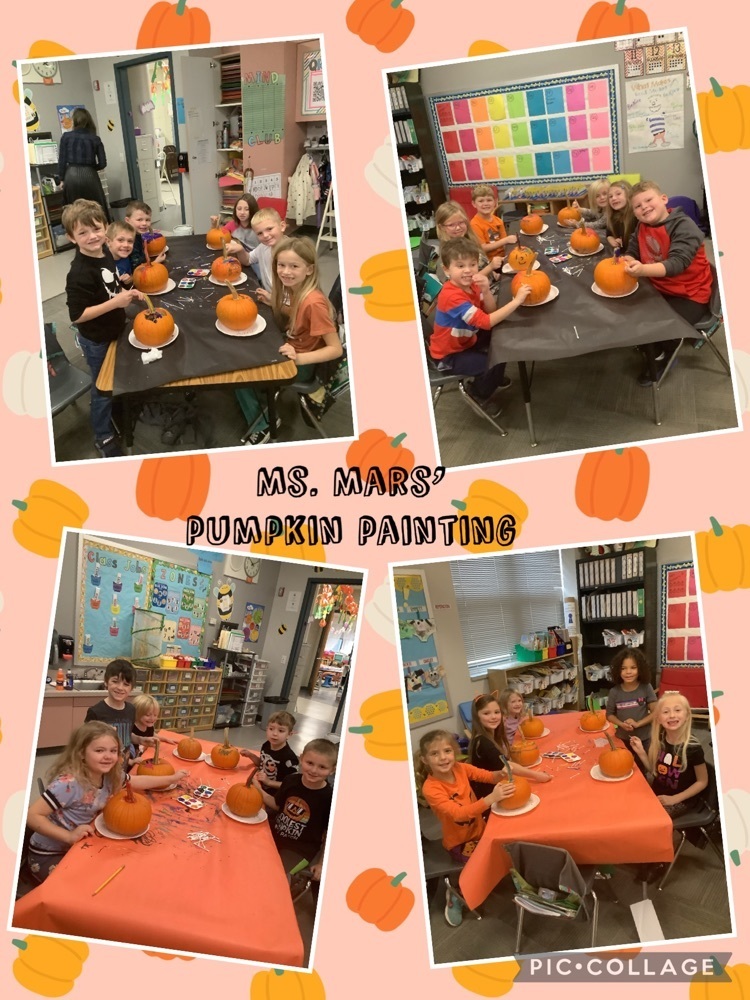 Mr. Rubush's class loved painting pumpkins on our first grade trading day ! Thank you Buxton's Garden Shop!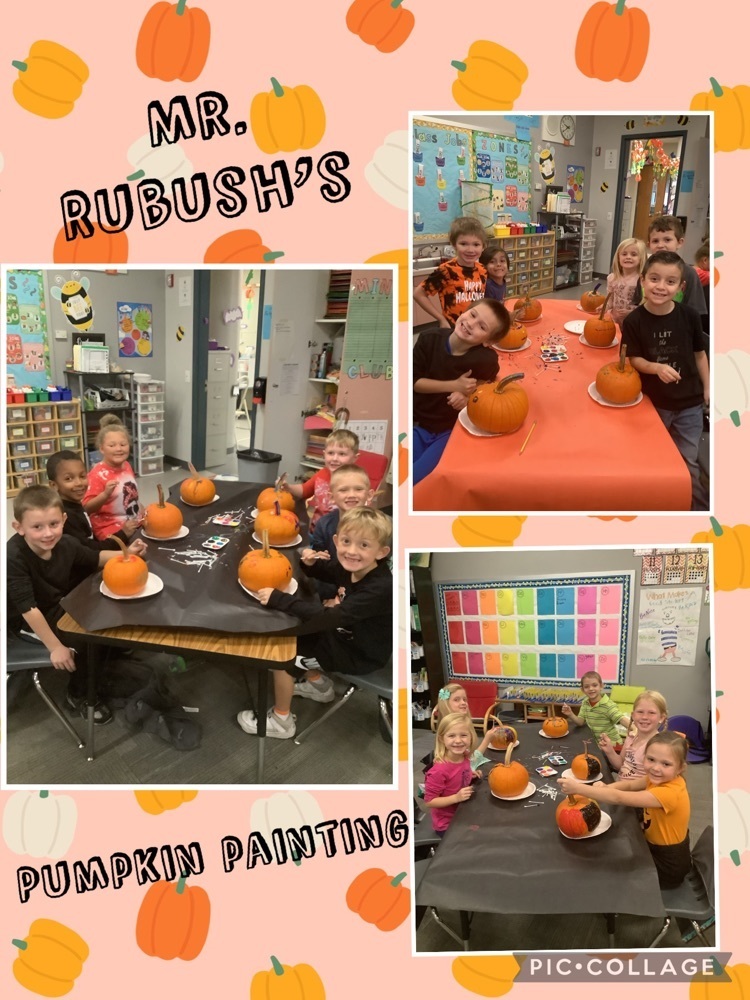 Mrs. Becker's class read the book Creepy Carrots and made our own creepy carrots 🥕!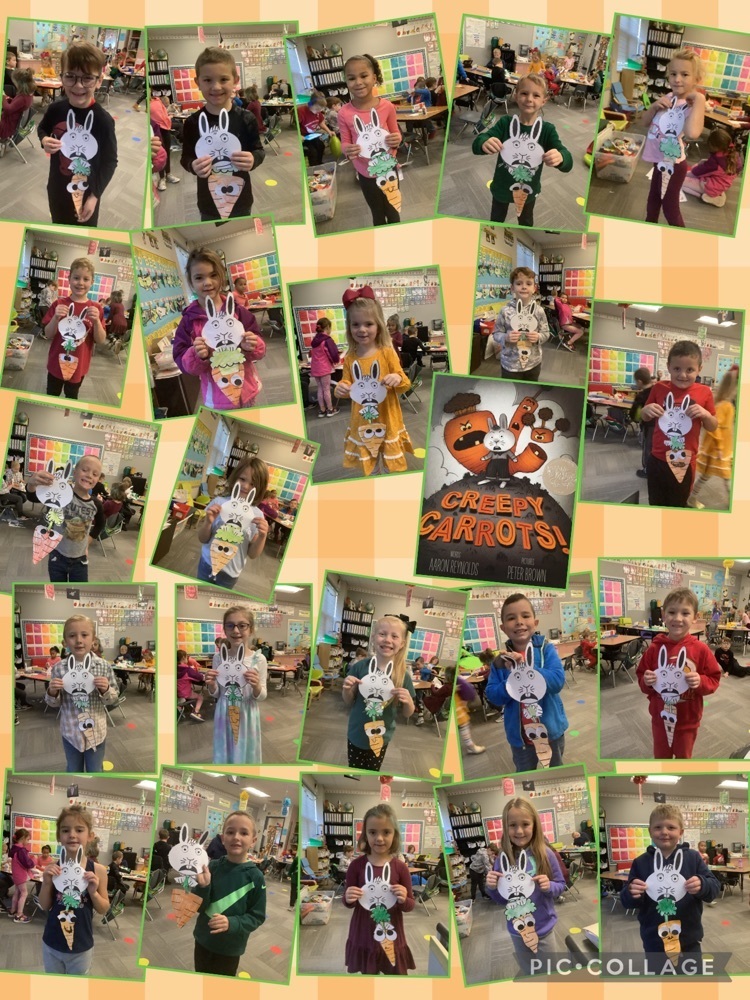 A reminder that due to Parent/Teacher conferences, SES will dismiss at 2:20 with afternoon Early Childhood and Project Help dismissing at 1:45 on Tuesday, October 25th and Thursday, October 27th. If you have not scheduled a Parent/Teacher conference, please contact your child's teacher.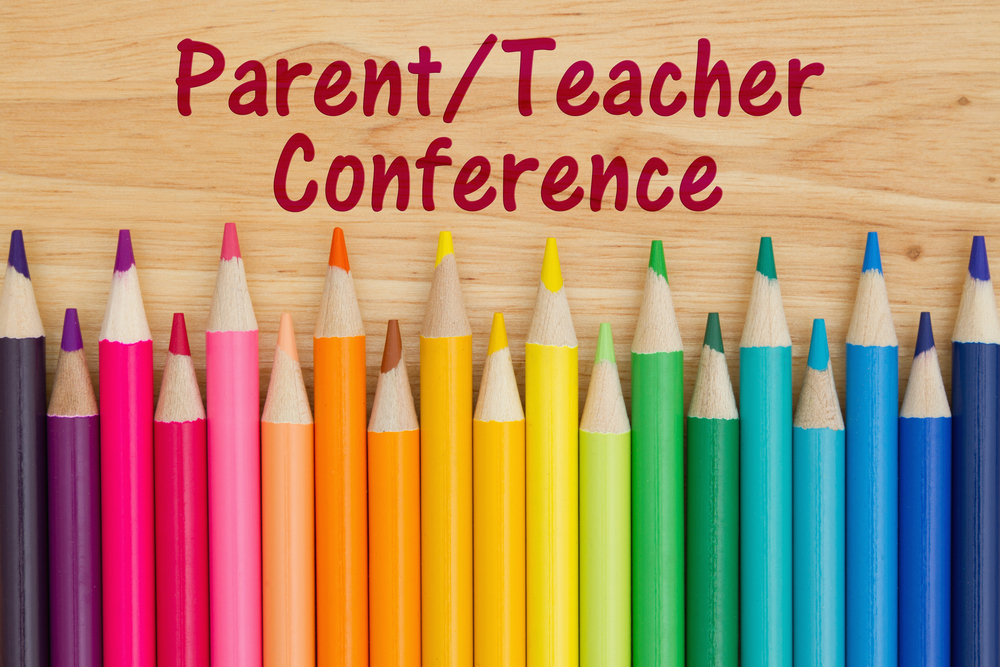 After reading the story: Creepy Pair of Underwear, Mrs. Becker's class made their own creepy pair of underwear!