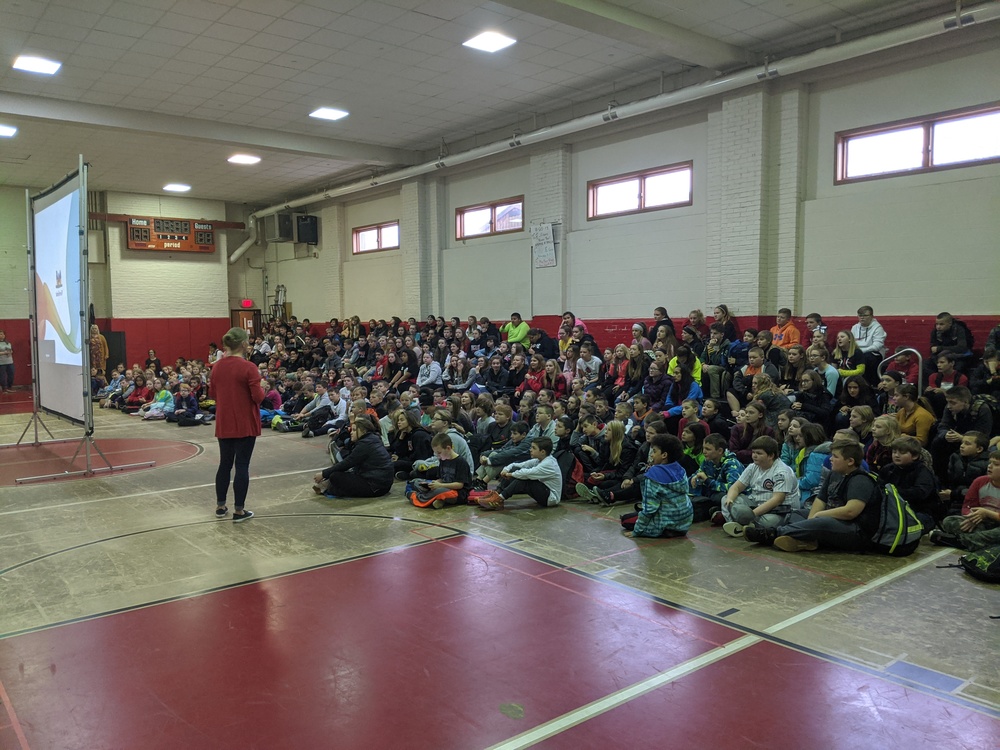 One Book One Sullivan Reveals 2019 Title
Nathan Ogle
Tuesday, November 26, 2019
Each year, a number of dedicated students led by Mrs. Rikki Ray meet each week throughout the summer to swap and discuss books from the Rebecca Caudill Young Readers Book Award list. The goal of the group is to narrow the list down to four finalists, and finally, to select one book to be the community book for the year.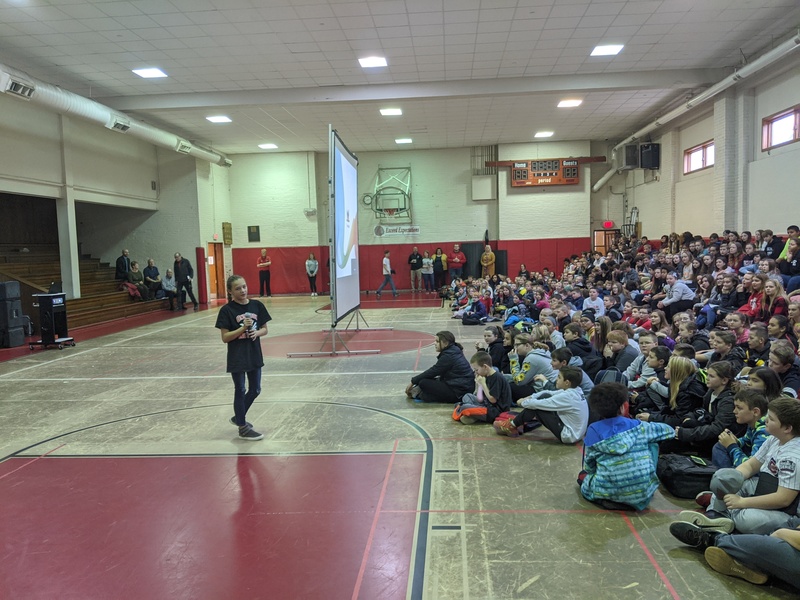 On November 26th, the OBOS committee held an assembly for Sullivan Middle School students to reveal this years One Book One Sullivan Community Book. Students gave a summary of the book along with reading and excerpt before playing the book trailer they made and passing out some copies of the book to the student body.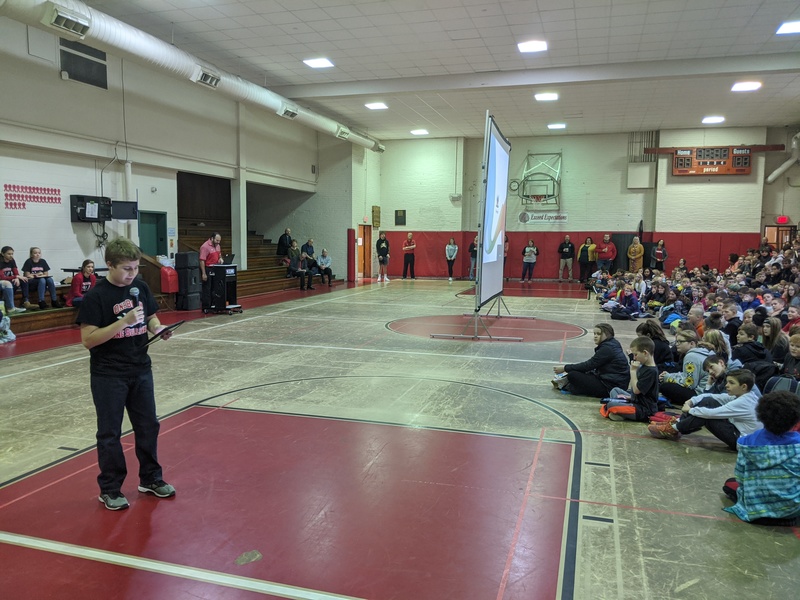 Finalists this year were The Truth as Told by Mason Buttle by Leslie Connor, Insignificant Events in the Life of a Cactus by Dusti Bowling, The Blackthorn Key by Kevin Sands, and Wild Bird by Wendelin Van Draanen. The students selected Wild Bird as the 2019-2020 One Book One Sullivan Community Book. For those who may recognize the author's name, that is because Van Draanen was also the author of The Running Dream which was last year's OBOS Community Book.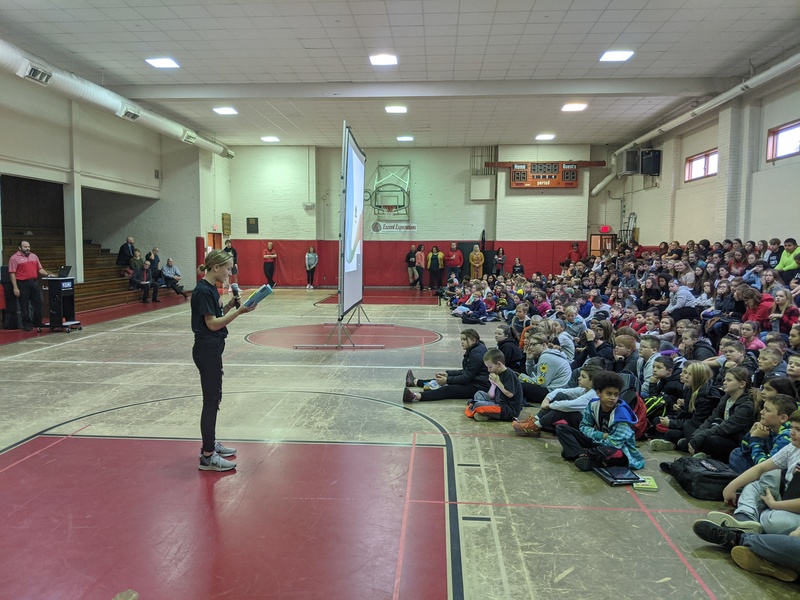 On hand for the presentation were several members of the Sullivan Rotary Club, who have for the last few years sponsored One Book One Sullivan by providing funds needed to purchase books. Copies of the book will be available at several places around town, including the Elizabeth Titus Memorial Library. Community members are encouraged to read the book and join the students for a Community Book Discussion on March 12, 2020, at 6pm at the Sullivan First United Methodist Church.