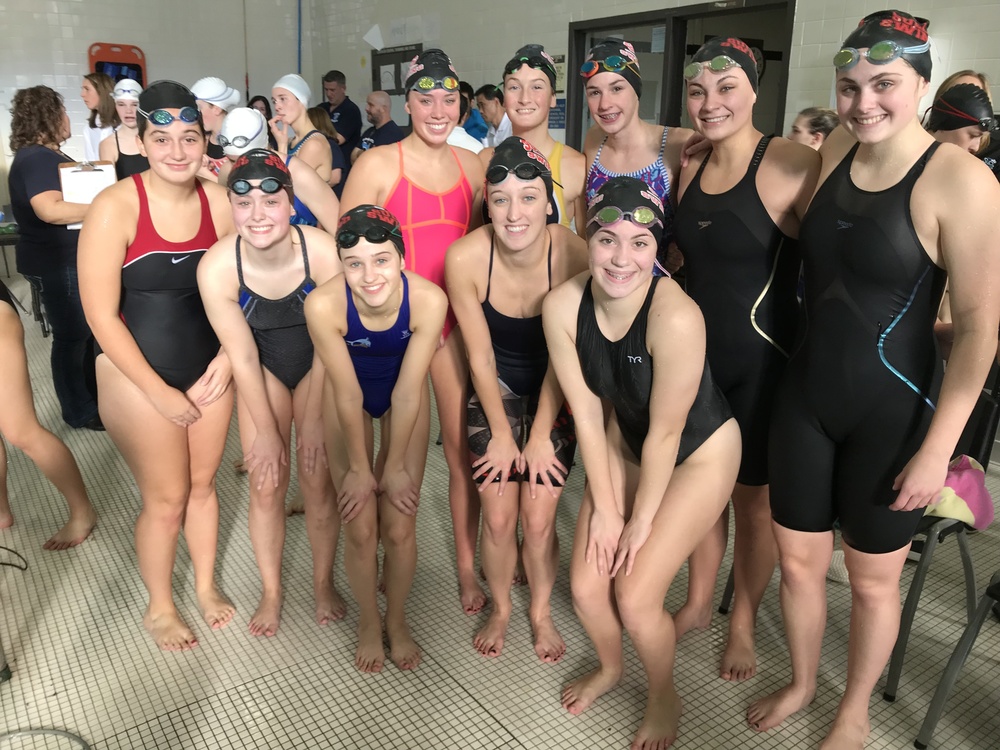 Sullivan High School girls had a great weekend at the IHSA Sectional meet!
Nichole Hendry
Monday, November 26, 2018
Sullivan High School girls had a great weekend at the IHSA Sectional meet. They ended the competition in 4th place out of 32 teams!
200 Medley Relay of Lilly Graham, Allison Oligschlaeger, Natalie Turnbaugh, Ailey Mitchell took 9th place with a time of 2:09.36
200 yard freestyle McKenna Kull hit the podium in 2nd place and Allison Oligschlaeger in 5th.
200 IM Gabrielle Spain finished 2nd place with a tight race.
50 freestyle Ailey Mitchell and Natalie Turnbaugh had their best swims of the season.
100 Butterfly Anna Wooters finished 4th and Natalie Drury 5th, both swimming their best times
100 Freestyle McKenna Kull took the podium in 3rd place and Natalie Turnbaugh finished her day with a second best time of the season
500 Freestyle Gabrielle Spain made it look easy dropping 5 seconds and placing 5th overall
100 backstroke Wooters and Drury and on strong again, Wooters finished 2nd and Drury 4th with again their best times of the season
100 Breaststroke Allison Oiligschlaeger finished her season with a 7th place podium finish. Viviana Thurston swam a tough event to finish out her season.
The relay team of Anna Wooters, Gabrielle Spain, Natalie Drury and McKenna Kull fought two tough relays in the 200 freestyle relay and the 400 freestyle relay, just missing state by less then a second. They finished both relays with 2nd place finishes.
Could not be prouder of the season these girls have had. They worked hard and all of the podium finishes confirms it paid off.