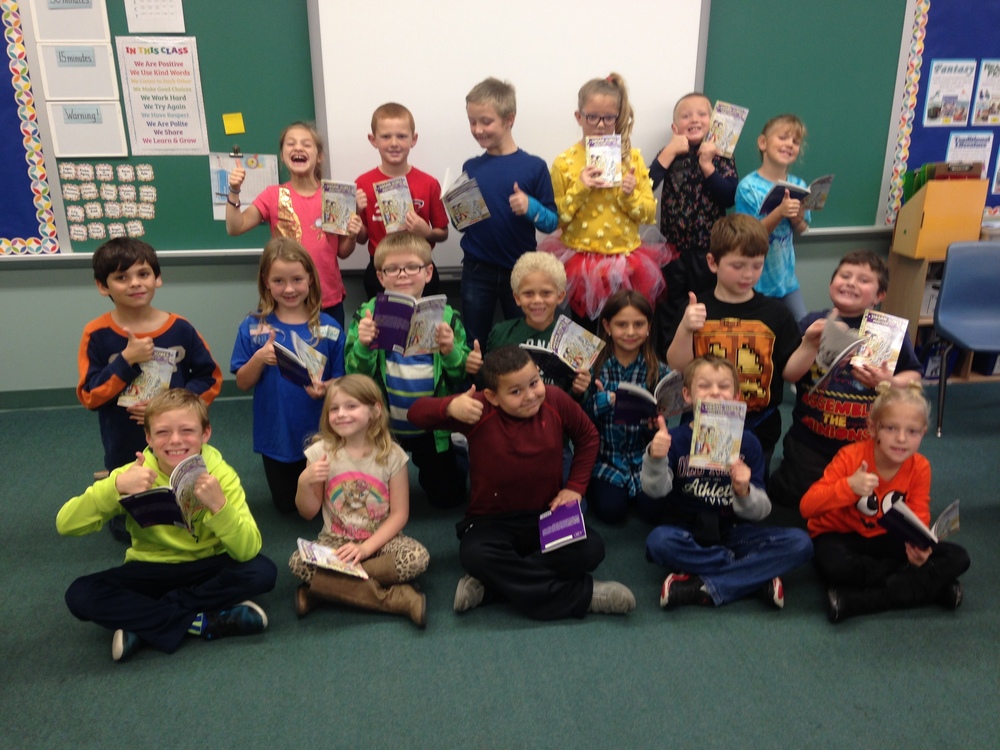 We love our new "Book A Month" Club books!
Leslie Auten
Thursday, November 01, 2018
The students in Mrs. Auten's second grade class were thrilled to get our first Scholastic "Book A Month" Club book! Since it was the end of October, the book they received was a Jigsaw Jones mystery titled The Case of the Mystery Mummy and they couldn't wait to start reading it! Our class is able to participate in this program due to generous donations from the community. We are so lucky to have this opportunity!